While on the subject of the Olympics, all eyes and hopes are on the walking, talking athletes. But there are others who compete for gold and don't get the attention they deserve - namely, the bunnies.
The Danish, among others, have an annual Rabbit Hop Championship to showcase the agility and behavioral goodness of bunnies from around the country. Cute little buns gather to run through obstacle courses and jump high levels on a timer.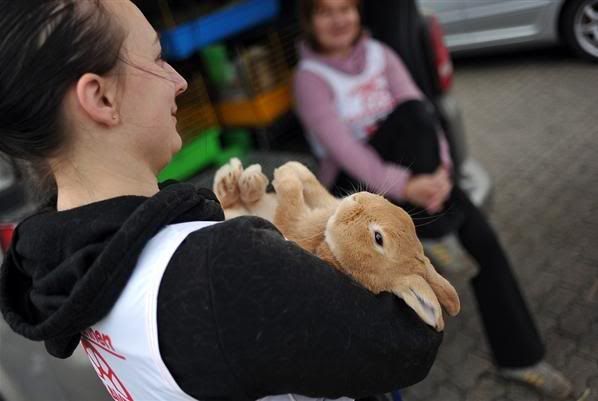 Aww, poor lil' pooped out bun-bun. What a contender!


It's amazing how high a bun-bun can really jump, and videos of past year champions are readily available all over the net. Recently, the 2012 London Pet Show featured their own rabbits. Your heart will melt: