Don't get me wrong, Canada is a cool country. It's relatively chill, has some great people, a lot of diversity, awesome sights and venues, and cool shopping. Niagara Falls isn't really that impressive, but whatever.
What's weird is how too many Canadians take the liberty of being the purveyors of American political and social knowledge. It's great people in other countries seem to have more knowledge on subjects like geography and English than U.S. citizenry do, but let's face it - it still isn't their country.
I wonder (half-seriously), do Canadians even have normal TV channels? I know they watch a lot of our crappy network programs, but it's not like they get to eat dinner while watching local news describe the deaths of 12 people in their downtown area by gang shooting. They're not privy to daily news media formulas consisting of covering murders, rapes, robberies, shootings, beatings, and abuses in the dozens, all wrapped up with a soft closing report on a 3-legged dog to keep viewers from jumping out the fucking window.
Those types of things are important influences on Americans. And one of the reasons it's a good thing foreigners don't get their vote in on our elections. I mean, what exactly IS a bad news day for Canadians??
"Day 3 of the maple syrup shortage..."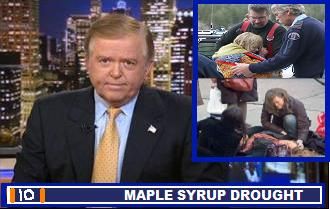 "Canadians are shocked over the implication they may soon be paying for their medicine..."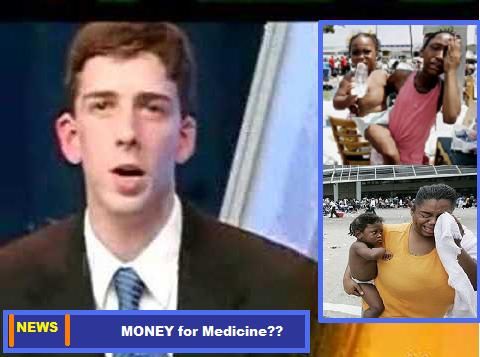 "An Ottawa man has actually VOICED his disdain for black citizens..."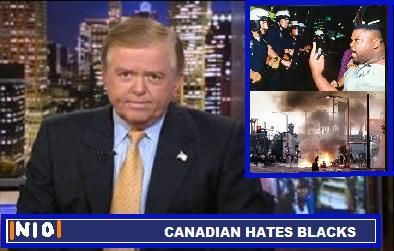 By the way, those inserts were taken from photographs of the L.A./South Central riots, and victims of Hurricane Katrina.