Sneakers are a staple in an active person's wardrobe. Sometimes it can be a hassle to find a pair that's comfortable and stylish at the same time. So while doing a search for something new, I came across not only boring brands, but a few unique looks spanning great designers and borders - even a favorite from the world-famous fashion hub known in Japanese culture as
Harajuku
(taken from Harajuku District).
For years I've been depending on Chucks (Converse All-Star Chuck Taylors) simply based on comfort. However, based on where I live, they're not an overall good choice for just any day. The canvas is easy and comfy, but unfortnately rivets and thinness of fabric results in the annoying soaking up of water on the lightest of rainy days.
Plus, the things plain have no traction. It's practically a death wish to throw them on in a damp environment and then head for the stairs. Another thing is now their sizes are all fucked up, thanks to Converse outsourcing their shoe assembly to China. I'd always worn the same size in Chucks until purchasing the pair I've got now, which the salesman said is due to warped craftsmanship.
So everyone and their mom has been telling me to go for a pair of Osiris for awhile now. It's been a few years since I bought skate shoes, but seeing as how those were super-comfortable and more insulated than any of my boots (and the traction couldn't be worse with what I've got now), I decided to head down to the mall and try on a pair.
I don't see how anyone can claim those things are what they're cracked up to be. Sure they're overly padded on the inside, but that's part of the problem - they're too overly padded. My heel kept popping out of the hi-top while my toes were squished beyond belief. I ended up trying on two sizes larger than my own and still felt my toes constrained. Of course by then my heel had no problem lifting right out, since they were way too big a size for me.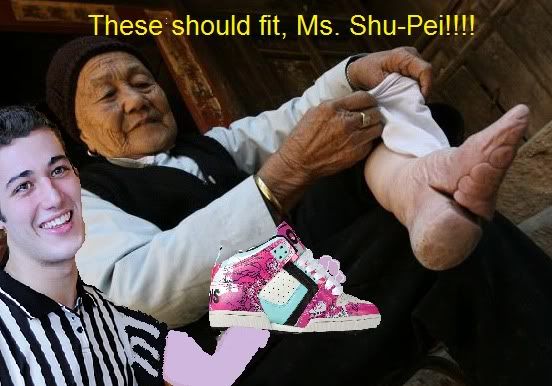 The guy at Journey's kept telling me they "stretch out; everyone says the same thing", but too bad. When I can't feel my toes anymore it's apparent the only way to find relief is through tearing out the seam a la
Incredible Hulk
. Sneakers are bought for their comfort; they're not something you should expect to "get used to", or have to break in over the course of days.
So I was searching around for other cute styles and found a few. Fuzzy makes fun of me for loving the embedded wheel skates but I keep telling him they're the cutest things I've seen. Not sure. What do you think?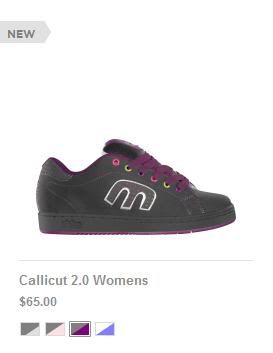 A basic pair of
Etnies
. I like this brand of shoe 'cuz they're always padded just right and last a pretty long time.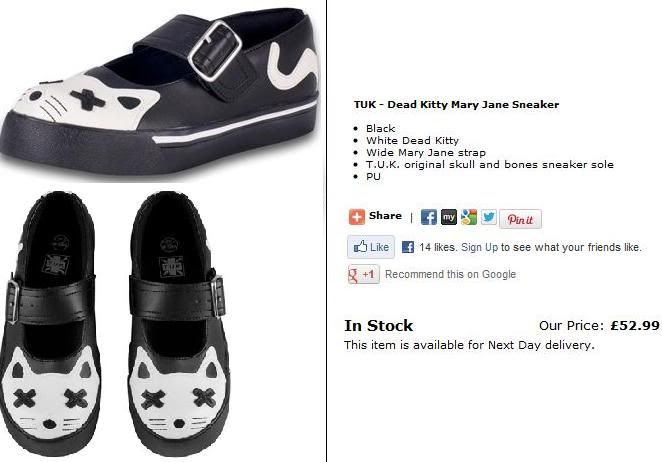 TUK
has some real nifty styles. I'm liking their 'dead critter' collection this season - unfortunately, in checking out their merchandise I always get sidetracked by their awesome heels instead. Two of those are already on my list ahead of these.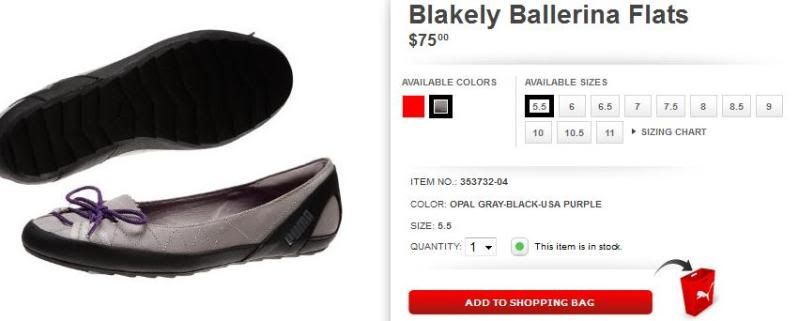 Puma
pairs the best of both worlds: the comfort and grip of a sport sneaker with the femininity of a stylish girl's design. These ballerina flats look good enough to pass over even the thickest hi-top for what's probably better traction.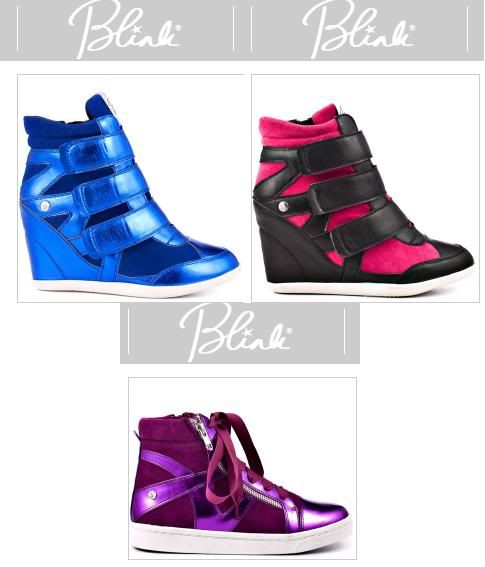 I really love
Blink
's line of wedge sneakers. Since I'm into practically everything cyber-punk, the metallic gleam of these futuristic-looking designs just calls to me.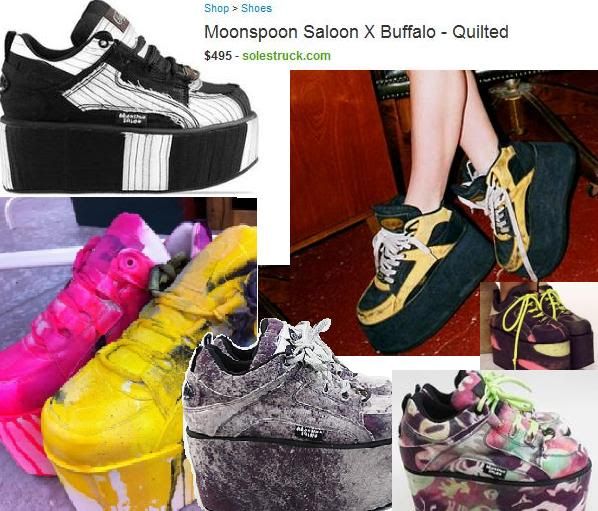 It's hard nowadays to find a cute platform sneaker. But I recently came across
Moonspoon Saloon
's
X Buffalo
design and thought they'd be a great option. They're really cute and aren't available at local stores for purchase, especially due to their hefty price tag. I also found they're pretty popular in Harajuku style, a bright street-fashion domain exclusive to the Japanese culture.