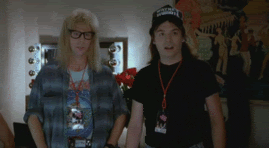 Lets make pretend Jesus never existed, his name was never heard or written anywhere.
Now we open a company and call it Jesus. The company makes shoes, cool sports clothes and crotchless underwear. Real sheik and vogue. We open up some sister companies, name them Exodus, Enoch and Genesis.  They sell soft drinks, cigarettes and edible crotchless underwear.
To promote the companies we sell Disney the promotion rights and they go about creating images to associate themselves to our various products.
Sure our shoes use the latest and greatest materials ever created by man and nature but we got to put some famous feet in them there shoes. So we give a few million dollars for some star athlete to say, "my Jesus boots get me high, from up here I rule the sky", or some such rap the kids  fall for. Of course, now they are the greatest shoes ever created and everyone except a couple of nay sayers, believe it. Jesus brand shoes are born.
The Jesus brand name is printed onto all our products and associated products. Disney studios produce a film about some fictitious guy, named Jesus, that saves the world from colliding with Jupiter. All the hottest stars are featured in it and Jesus is played by James Franco, of course wearing all the latest Jesus brand clothes. There is even a cameo of Henry Cavill in crotchless underwear, smoking Jesus brand cigarettes and washing it down with Jesus soda.
From there, all we need to do is sit back and let the money roll in. Every couple of years we can make remakes of the same movie, followed by TV series and sitcoms. I can't wait to take the kiddies to Rotten Ronnies for a Jesus Shake and  a plastic Jupiter wack-a-mole ball.
We all have to believe in something. The hard part is believing in something that we can't derive carnal pleasure from. That is what holds us back from greater wisdom.
                      An executive meeting with our brand Jesus.