I don't really pay much attention to groups, and rarely participate in the ones I'm a part of, but it's been awhile since receiving an invite.

So it's was with honest appreciation I accepted the request to join RJM's "Baumshells" deal, since it's one he seems to take great pride in here, and as I've noticed,  the object of others' obsession.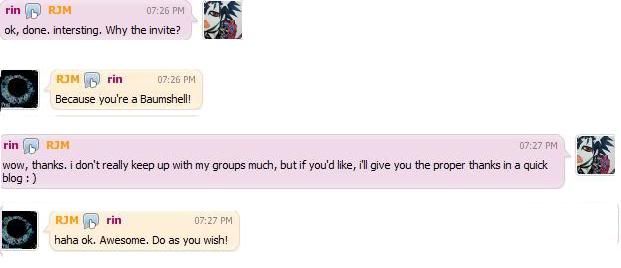 Dunno exactly how active I'll be in the overall scheme of things, although it's prolly just a status thing, who knows. Either way, thanks dude, for the first invite in a long time!