Assets. 5
"Ohayou", guys! Let's try this again, a
FIFTH
time : ) 
 I used the old "no permission to use my avatar" excuse as to the flagging of this blog four times, even though there's no rule about it and it works excellently to mask my butt-hurt ways...
Not to mention the fact I deleted the comment on the last re-submit after several people jumped my ass about it, so instead, I've chosen something else synonymous with perfect old me to take its place.
So without further ado, Ladies and Gentlemen, Mr. Jimmy Buffet!!!         
"Ohayou" guys! This is your fake expert and touter of the shittiest excuse for J and K-pop I can scrounge up on youtube to further the illusion that is my pathetic e-life, MrsNekoJeans! (I put an exclamation point after my name, so everybody applaud and bow now).
I'd like to take this opportunity to fill you in on why I'm so perfect. But first of all, I'd like to explain why I, and all my alt. accounts, have been gone for the last week or so.
Everyone knows I have about 25 alts that help me up my views, ratings, thumbs, and show up conveniently to back my bullshit arguments, and do the opposite to others' work. I'm totally for posting information on users and threatening them and their families, and also are to blame for all your blogs getting flagged repeatedly.
Well, cuz I've been such a huge fail troll this entire summer thanks to everything I've been blaming on all of you, I've been
banned
for a week.
Yes, I know it's ironic, that while I love to exclaim the blog section belongs to me, I'd been using every trick in the book to turn it into the crapfest it had become.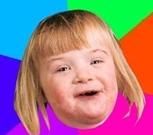 See? I can destroy something.
But seeing as how the place has exploded since I've been gone, with cool new blogs popping up, old vets returning, and proper credit being given where it's due, I just knew I had to think of something drastic to make it out like this place has somehow died without me.
For that reason, I waited the extra few days til I could show up in full swing with uploads, and made a blog where I could bitch about how others are to blame for the shit I do! (I love to do that cuz it makes me feel better).
Of course, I made the whole thing up. I forgot that people would rather trust info from a mod than me. But hey, what kinda troll would I be without showing up after my celebrated absence on a huge bang, contradicting myself, pretending I'm part of some inner circle of admins. and their plans, and then making it worse by stating it was a joke when it backfired?
Yes, it was totally a big joke. You all got trolled. I'm so great at it. I was quick to comment to Tyaeda about how she was banned to take the focus off of me, see?
And besides, you guys need to calm down. As in I'm pretending to be totally cool here. I commented that it states in my tags that it was a troll on you guys - you can look it up - after all the completely unrelated terms I always use on my blogs as one of the ways I attention-whore, there's tags about how it's all a joke. Seriously, they're so totally not there even though I say they are.
See? I proved it. Even if I have to go back and edit or delete my shit so it looks that way.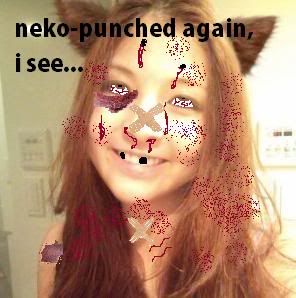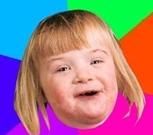 Even so, let's study this Psychologistically: 
I'll make sure the few users still convinced I'm a girl can tell you I was "sick" the past few days, cuz I'm sure you're all too dumb to instantly know that when you're sick, that's actually when you stay home in front of the TV or computer.  Seeing as how I don't have a job if I'm spending 14 hrs. a day here already, the "absent from the web cuz I was sick" idea is sure to sway you. If not, I'll just have my alts thumb you down and say they know me and know it was true.
Of course, those aren't alts, they're actual users that love me like you should, so it was just a coincidence they all disappeared when I did.
My views are totally from over 100+ people in less than 24 hrs. See where it says "views"? Yeah. That number has nothing to do with all my alts. It just means I'm super-perfect and popular. Cuz even vets don't get that many in one day, so I proved it. And cuz everybody reaches twice that amount in a few days, I'll ignore it so you won't notice.
I am so super-rich. I eat "gourmet" ice cream you can buy at the store, even though no such thing exists. You'd have to travel to Italy, where they serve the only authentic ice cream in the world, known as gelato, which isn't made with plain milk, and isn't even a comparison with local gelato shops. Since this is e-baums, you dumb shits don't know the word gelato, so I'm in the clear.
And I totally was never banned. I own the blog section and never suffer how I called it, the "WORST PUNISHMENT" a user could receive, by getting banned for a week. I only spend all day and night here, so suddenly disappearing with my alts has nothing to do with the fact I've neko-punched myself with my stupidity and reaped the consequences. It was all just a coincidence.
And yes, I'm totally a Japanese chick in Australia. It's pretty much been proven by the fact that:
- I've been owned on the basic facts about my homeland by someone just pasting shit from a simple info website, but I so live there.
- Everyone knows I'm hot, just cuz I say I am. Of course, actual girls, Baumshells,  and hot chicks have no qualms using cam and going on chat, while for some reason, it's the one place I never go and naturally, will never open a live cam. When users ask me why this is, or say it's cuz I'm really a fat ass guy not witty enough to handle live chat, I try to scare them off the section. It doesn't work, but I will pretend it does.
- I've been repeatedly owned on my misuse of the J. language by someone who happens to actually know it, but I will continue to delete comments and misspell the simplest words so you'll buy it.
- I also found out that the Korean ex and Japanese friends of a user have seen my stolen pic and know it's actually of a Korean girl, but you guys are stupid and will never know - but at least this user has made more money off bets on my retardedness than I ever could on e-prizes.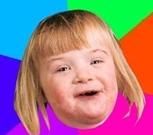 I could just go on and on about how wonderful I am and how you're too much of retarded fag troglodyte what-the-fuck-ever-I-rip-from-Google to counter the dreaded neko-punch.
Just as long as you know it's really about the size of a baby fist and is actually a tool for teaching others on why guns are legal and people get killed everyday... Which is probably why I feel secure when I tell everyone I live on the ass-crack of the Earth.
So now I will get very mad and post some random blog about how I talk with everyone about how cool I am and try to pass it off on you to cover my many insecurities. Don't forget that  "idiots" and "my section"  translate to "vets/quality bloggers/cool users" and "the place I need alts to make me look good".
Domo gozaimasu, guys!