Action Blog 2
I meant to create this blog a while ago but work has been crazy. Those children's letters to Santa aren't going to incinerate themselves.
I fucking love action movies. Next to comedy they are my favorite movie genre. In action movies the protagonist or protagonists are faced with a series of challenges which are overcome through shootouts and fighting. I particularly enjoy scenes where a fist fight ensues between the protagonist and villain and in spite of the beating the hero takes he eventually rises to victory by killing the villain. To many people the actors who play these action hero roles are heroes in their own right. Chuck Norris, Arnold Schwarzenegger, Sylvester Stallone, Bruce Willis, Steven Seagal, Jean-Claude Van Damme and Mel Gibson. All heroes in spite of their sometimes unusual personal lives off camera. Even the box art for these movies during the 80s and early 90s displayed their name in font as large as the title.
You can't beat the 80s and 90s for unadulterated balls to the wall action. They are the true definition of an action movie. Some people would describe 300 as an action movie. I prefer to describe 300 as a movie that contains action. For it to be a true action movie the film in question must generally either contain fist fights, guns and explosions or Arnold Schwarzenegger. I remember during the 90s opinion was divided over who was the better action hero. Arnold Schwarzenegger or Sly Stallone. It was definitely Arnie but Sly was a close second. In my opinion Arnold Schwarzenegger is the greatest action star of all time. He even satirized his own films in the movie last action hero.
Here are some of my favorite action movies
Terminator
Terminator 2
Robocop
Robocop 2


Commando
Invasion U.S.A
Aliens
The Crow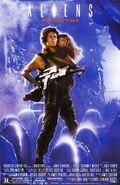 Die Hard
Die Hard 2
Lethal Weapon
Escape From New York
Escape From L.A
Mad Max
Mad Max 2
Conan the Barbarian
Rambo First Blood
Rambo First Blood pt 2
Tango & Cash
Predator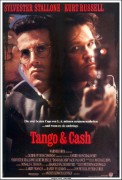 I could go on forever but these are the ones that i watch regularly.