Jack Raiden - Birth To Cyborg - Chapter One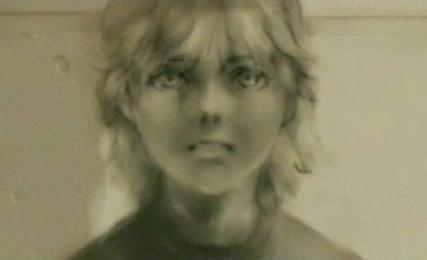 From what I was told I was born on a rainy day in Liberia.I never really knew my real parents, the Man I grew up to know as Father was named George Sears.He adopted me during the civil war. The battlefield is what I learned to call home. Being born into a world that was war stricken is all I would be able to embrace.
The year was 1986 and the war had surfaced. We lived in small camps with other kids my age. We were trained to become ruthless killing machines. They would place all of us in a room every night turn off the lights and play old Hollywood action films they called it Image Training. The food tasted horrible sulfur like taste. They mixed gunpowder containing Toluene to make us more controllable. I remember one day I refused to eat the food. They forced me into a medic chair and strapped me down.The face on the doctor was engraved into my thoughts as he leans in close to inject me with some strange substance.
The Camp wasn't all that bad. Father was highly trained he demonstrated amazing blade skills. He always told me that the sword was a "noble weapon" compared to guns. He let me watch as he sliced another soldier's throat. The fear in the soldiers face amazed me. After that day I wanted to be the best soldier I could be.
I became a killing machine. In battle my enemy's would shout out white devil. My father gave me the name Jack the Ripper. My kill rate was higher then all the other boys. At the age of ten I became the captain of the small boy unit. Armed with my Kalashnikov and my blade I felt empowered. The war ended the year was 1996; father had placed me in a relief center. I was later removed by a non-governmental organization and taken to the United States.
It was here in the states that I was given to a group calling themselves the "Patriots". I hated this place it was just like the camp I grew up with. They trained and fed me just like the Liberian war camps. One day during a psychical they strapped me down. My fear had surfaced a flash of the doctor's image played in my head as this physician proceeded to implant my cerebral cortex with high concentrations of nano-machines. After the procedure was completed, a man appeared in front of a teleprompter. Jack we have selected you out of all the other boys in your unit simply because unlike the others you show no fear or regret of your pass. You seem to be fit for battle at such a young age. As the man continued talking I feel the nano-machines coursing through my body. These nano-machine I later found out had the ability to manipulate my memory. By connecting or stimulating my synapses in the dormant part of my brain.
The man stated Jack we had deleted all information about you. You belong to us. Not a single trace was left in any United States database. You will become the best soldier we can create.
Chapter end.