Will the Real Azn Please stand up?
Yes it's me, the one, the true, the original Azn. The one you loved, the one you hated, the one everyone grovelled before my glory. You are like my play things, little rats and gerbils and I spin you back and forth on my finger. You all have no will, no intellect of your own. A ceaseless bunch of imbeciles that flock to me like zombies and I'm the only meat left on the island. But, I love you as much as I hate myself. I played the game, acted the fool, pretended to be high and mighty all a ruse for my and your entertainment. Yes, I am indeed a mad man who has tired of this degenerative site. It is like a well smoked cigar and my fingers burn hot from it's dying embers. I will toss you away and watch you smoulder then crush you beneath my feet, where you all are not worthy of such a high place.
I even wrote a tune for you all. I am the Realjzn!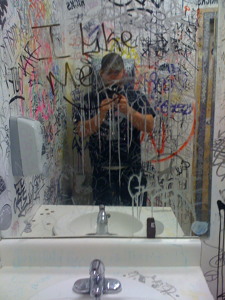 I Don't Give a Fuck by therealjzn
You better fear me, I'm a psychopath!
November 10 by therealjzn