Chillies
I bought some chillies from my local market, around May time, I think, and I took seeds from a couple of them. They were a mixed selection of green and red. 
So, I took the seeds, put them in an envelope for a week and then transferred them to a wet paper towel in a plastic bag for a further week. None of the seeds sprouted. I thought sod it, I'll plant them anyway, all in one big pot. In the following days 10 sprouted.
I then went on to re-pot them and then re-pot them again, as they got bigger.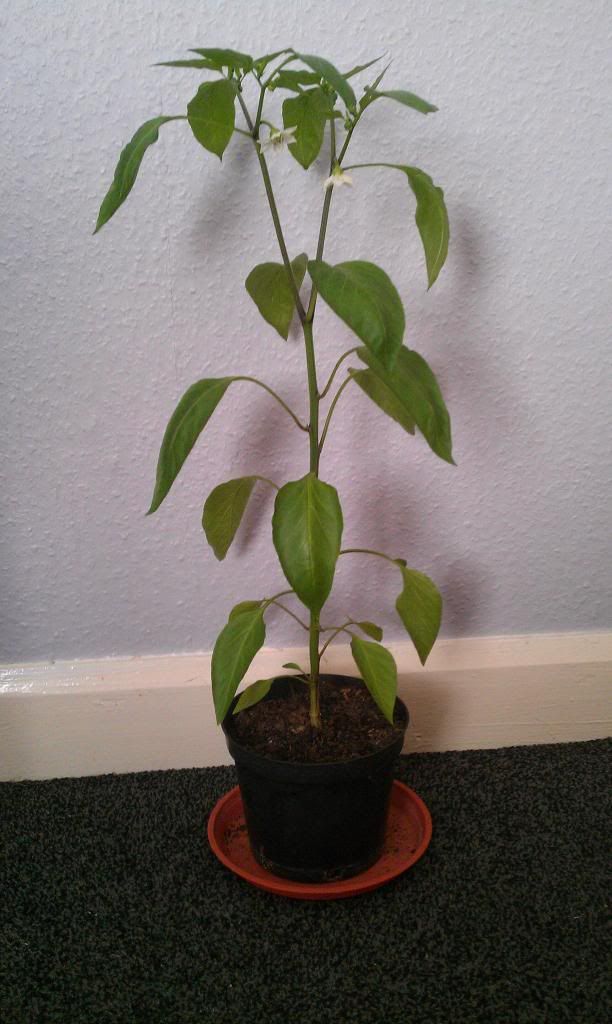 Just yesterday the flower opened. Was a nice sight to see. Simple things for simple people, I guess.
Here is a close up of the flower.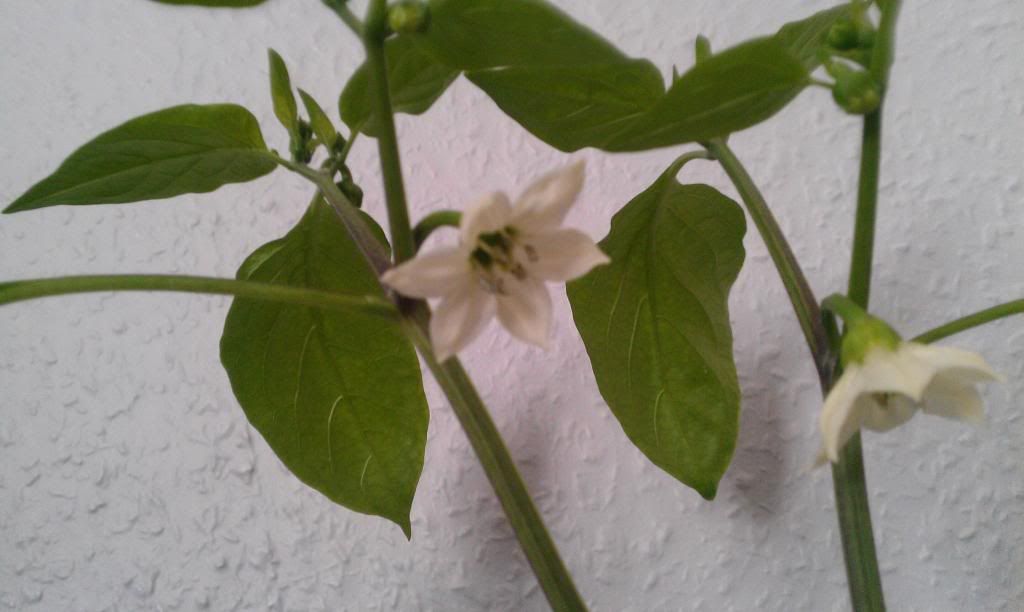 I know you all care, don't pretend you don't.