'Bored' Security Guard Draws Eyes on Million-Dollar Painting of Faceless Figures
In what might go down as one of the greatest 'Worst First Day at Work' examples we've ever seen, a Russian security guard was fired after he decided to draw eyes on a million-dollar painting.
"Three Figures" is a work by avant-garde Russian artist Anna Leporskaya more widely known for her work with porcelain, featuring three faceless people set against a sparse background.
The incident occurred in the west-central Russian city of Yekaterinburg, where the painting was on display at the Yeltsin Centre as part of an exhibition titled 'The World as Non-Objectivity. The Birth of a New Art.' A 60-year-old guard from a private security company apparently wasn't too taken with the art, and got bored enough to draw little eyes on two of the three figures using a ballpoint pen.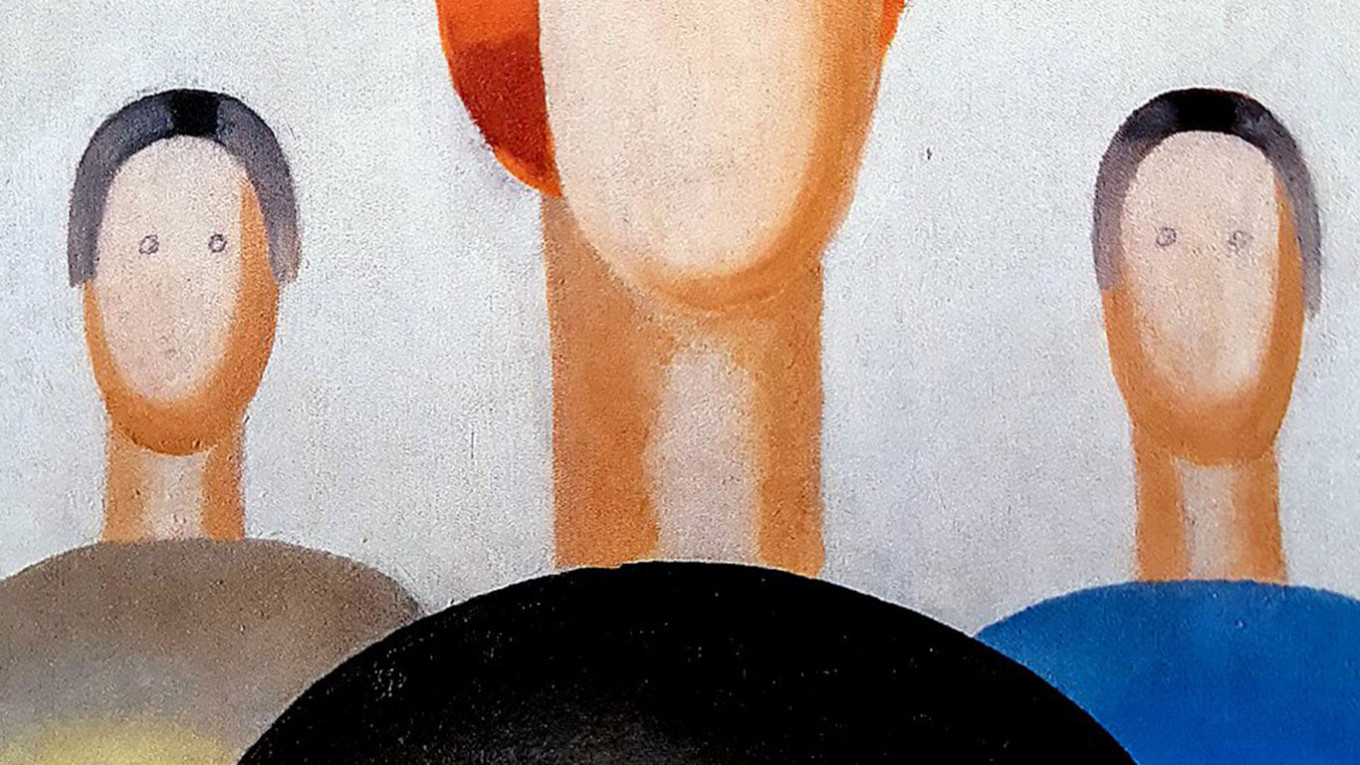 That guard has since been fired and will likely be charged and convicted of vandalism, which carries a fine of roughly RUB 40,000 (~$535) and up to one year of correctional labor. The painting itself was insured for roughly RUB 74.9 million (a little over $1 million) and the museum estimated roughly RUB 250,000 ($3300) in damages. The museum plans to restore the painting to its former glory, which will be paid for by insurance.