Has Jake Paul Bitten Off More Than He Can Chew With UFC Champ?
Featured 06/03/2021 in
ouch
Jake Paul, hot off the heels of his knockout of an aged-like-fine-milk wrestler, Ben Askren, and his attempt to extinguish an entire species of endangered Peurto Rican turtle, has set his eyes on a new opponent: former UFC Welterweight champion Tyron Woodley.
Their match comes in the wake of a confrontation between Woodley and Jake Paul's team when Woodley showed up in their locker room for the pre-fight inspecting of the gloves. One of Paul's teammates, a professional boxer and prime material for a 'Who Da F**k is Dat Guy' Meme, started trying to flex on the ex-welterweight champ, holding up a boxing glove and saying, "You don't know anything about these."
It was pretty cringe-worthy.
Despite being fully capable of murdering everyone in the room, Woodley pretty much kept his cool, talking a little trash but keeping the focus on the gloves and his friend's upcoming fight. But there's no denying that Woodley, a high-level mixed martial artist, has all the tools to end the lives of Paul's entire team with ease using the variety of different techniques at his disposal.
But boxing is a different ball game, and, as much as physically excruciating as it is to admit, Jake Paul might just have an advantage over the ex-welterweight champion. And the betting odds are starting to reflect that.
Tyron Woodley has straight dynamite in his hands.
Well, one hand. He can send anyone on earth to the shadow realm if he connects right and has knocked out high-level kickboxers and gone toe-to-toe with striking prodigies. But that was inside the Octagon, where you have more than just fists to worry about. Woodley is an NCAA Division I All-American wrestler.
The threat of his ever-present ability to bull-rush you with a double leg and slam you to the mat where all your fancy striking is instantly negated keeps even the best strikers hesitant to extend or engage in the pocket. Without that, the equation of the fight becomes very different.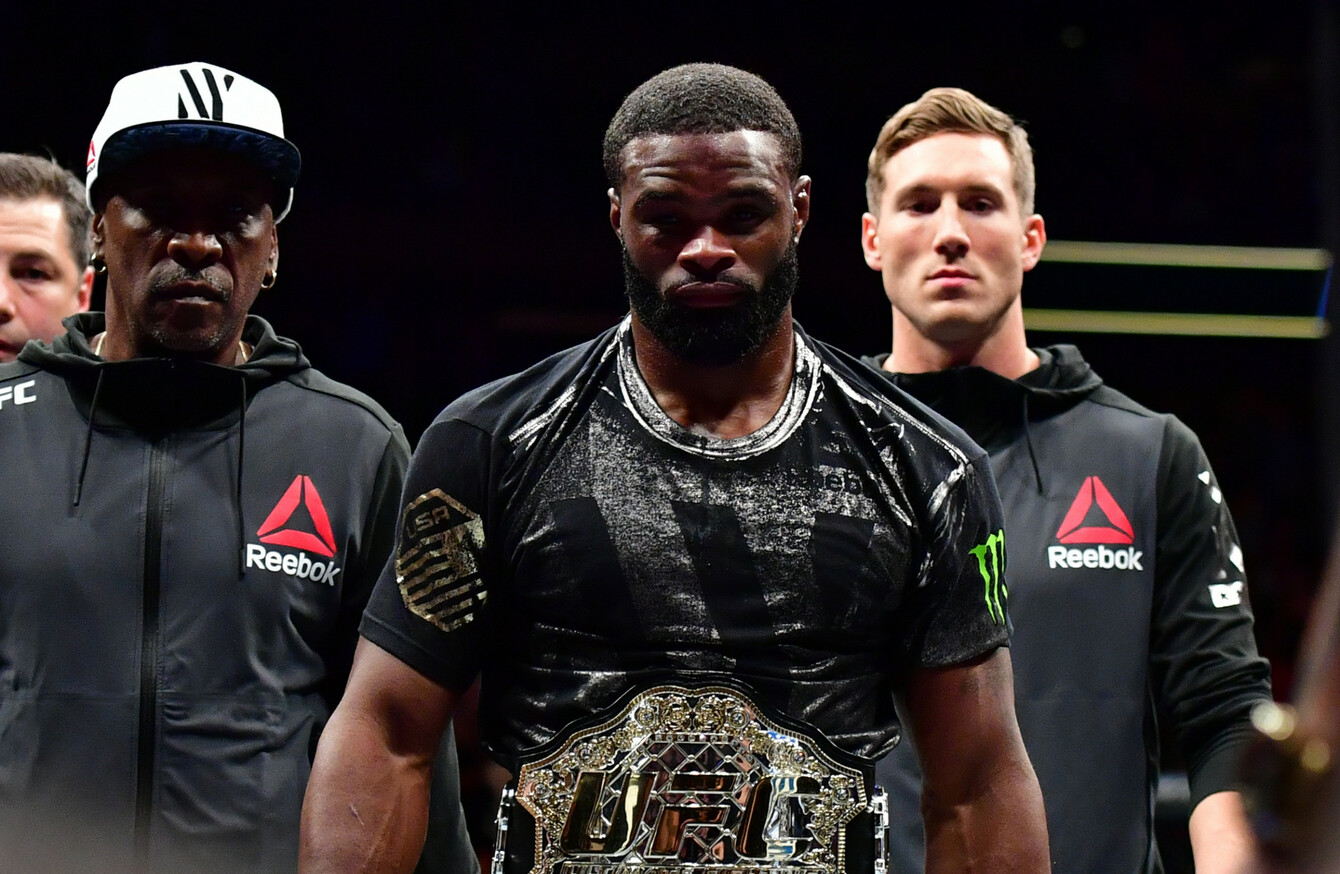 Before his most recent four-fight skid that Woodley finished his UFC contract with, he was starting to enter the conversation for UFC welterweight GOAT. He won the belt with a sensational knockout of one of the sport's most devastating brawlers and defended it four times.
But that was a younger Woodley. That was before his memed-into-oblivion rap songs and his amazingly bizarre acting stint. And before he was dominated by four other competitors. And before Father Time started knocking on his door.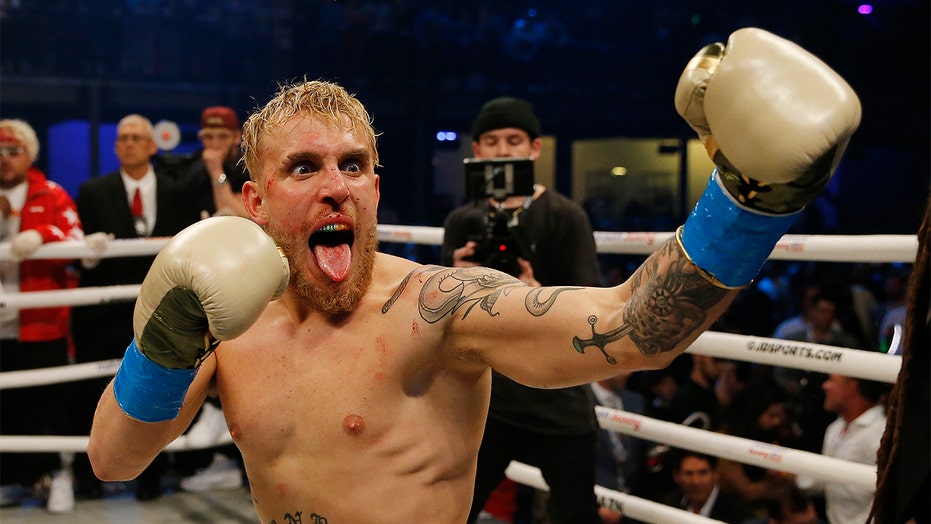 Enter Jake Paul.
Paul isn't a great boxer by a professional standard. But he can box -- even some actual boxers are starting to admit that he does have some of the fundamentals of the Sweet Science down. He fights behind a jab. He conditioned Askren into his knockout with a steady stream of feints and going low to the dad-body, priming Askren for the overhand right that put him down. His footwork isn't high-level but has steadily improved over the course of his short and preposterous career.
The 6'1" Jake also has a four-inch height advantage over Woodley and 76" reach, compared to Woodley's 74". Those two inches matter, too -- obvious jokes aside -- because Woodley's reach has always been substantial for his height, providing an advantage he was clearly accustomed to. This is further evidenced by the time Woodley struggled in the striking department against Rory Macdonald, who just so happens to have the same 76" reach that Paul enjoys.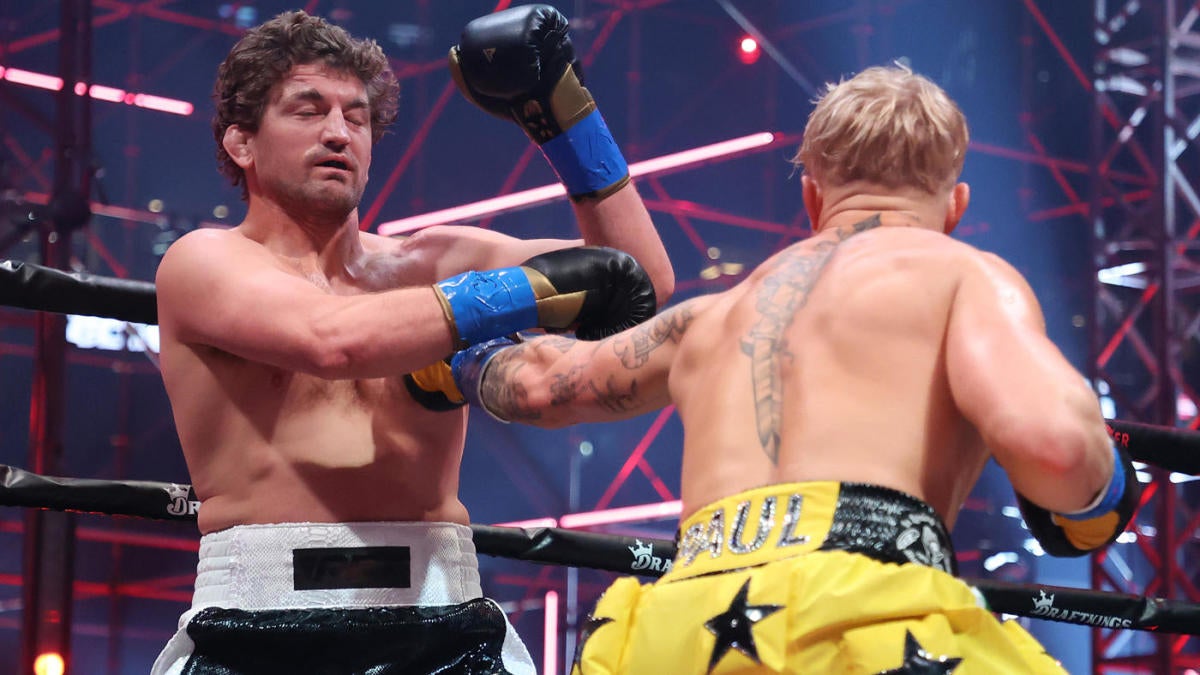 So, take away the wrestling, take away the grappling, take away nearly everything that made Woodley a successful mixed martial artist and add his four-fight losing streak, the ravaging effects of time and we've got a sh**ty situation for MMA fans.
Woodley will still be the toughest challenge for Jake Paul, and there's a real, real chance that Paul gets knocked the f**k out. But there's an equally real chance that Jake Paul destroys the ex-welterweight champ through the sheer genius of his matchmaking.
Two aging ex-wrestlers coming off knockout losses who, to the wider public, seem like absolute monsters on paper? Perfect. The boxing ring allows Paul to fight his opponents with their hands tied behind their backs. In a real-world confrontation, Paul would never in his life have a chance against someone like Woodley with the myriad ways he could kill him.
Even Askren, unhindered by a ruleset, could have used his Olympic-caliber wrestling to take the YouTuber and Influencer down and introduce him to the forbidden gods.
But Jake Paul's a clever douche, picking his fights like a trolling-savant. And the forecast is grim for MMA fans and Paul-haters.