People Have Been Confusing This Robert Redford Meme for Zach Galifianakis and It's Hilarious
Featured 07/11/2019 in
Funny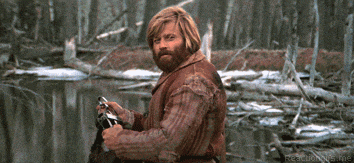 We've all seen the 'nodding guy' gif a million times by now, but did you know it was Robert Redford? Apparently lots and lots of people did not and in fact, they thought it was actually Zach Galifianakis instead. Honestly, I didn't know that it was Robert Redford, but I also never thought it was Zach Galifianakis either. Here's what Twitter had to say about it.
Did you know the nodding meme guy is Robert freakin' Redford??? https://t.co/EOAtfLb1cB pic.twitter.com/DCV5gEcAwL

— Splinter (@splinter_news) July 9, 2019
I just found out that this gif is Robert Redford and I am shooketh pic.twitter.com/xhUPp6MWOP

— Stephanie Snowden (@YouGotSnowd) July 9, 2019
Wait... The guy with Robert Redford's face is Robert freakin' Redford? Holy shit!

— It's Dick! (@ApexWolf5) July 10, 2019
Always thought it was Zack Galifinakis lol

— James (@jtmck) July 9, 2019
Elderly Twitter flipping out because some people thought these two men resembled each other.
Robert Redford & Zach Galifianakis pic.twitter.com/6BbIjgbQOK

— ? LUNA ? (@IamGru8) July 10, 2019
Well now Robert Redford gifs are a trending meme on Twitter and most of them are pretty hilarious.
I JUST learned that this is Robert Redford. I had no idea and I've been sharing this GIF for years. pic.twitter.com/XPhTRkugT1

— Sean Kelley, Internet Dad (@SeanOfKelley) July 10, 2019
Robert Redford was a whole snack in 1972 pic.twitter.com/uuEm1W25ZE

— Erica Sinclair fan account (@LadyLuxury93) July 10, 2019
I just found out that this gif isn't Robert Redford pic.twitter.com/5AVph2Ugfz

— Matt Bacon (@Matt_R_Bacon) July 10, 2019
Still can't believe this is Robert Redford though pic.twitter.com/VZK26SXP7p

— Miles Surrey (@HKSurrey) July 10, 2019
I had no idea that this was Robert Redford. pic.twitter.com/hQJS48rJMy

— Emily Nussbaum (@emilynussbaum) July 10, 2019
I've been sharing this gif for years without realizing it was Robert Redford pic.twitter.com/h841qjzHXP

— Mrs Gladys Steptoe (@GladysSteptoe) July 10, 2019
It's crazy that this gif is Robert Redford pic.twitter.com/jMGU769MNT

— Charlotte Wilder (@TheWilderThings) July 10, 2019
TIL Robert Redford played Zach Galifianakis in the film "Jeremiah Johnson" pic.twitter.com/iC19cPavJ8

— McG (@MatthewMcGovern) July 9, 2019
IMDB

Zach Galifianakis
Actor | Producer | Writer

Did You Know
Trivia

His first uncredited onscreen role was as Robert Redford's nodding double for a pivotal scene in JEREMIAH JOHNSON (1972). That was him, Zach Galifianakis, in that scene with the nod

— CEO at Cowboy (@alexqarbuckle) July 10, 2019
when you don't get credit for being a meme... (Robert Redford) pic.twitter.com/zbXSofdAlz

— SundanceFilmFestival (@sundancefest) July 9, 2019