Resurfaced Gordon Ramsay Clip Gets Twitter Users Angry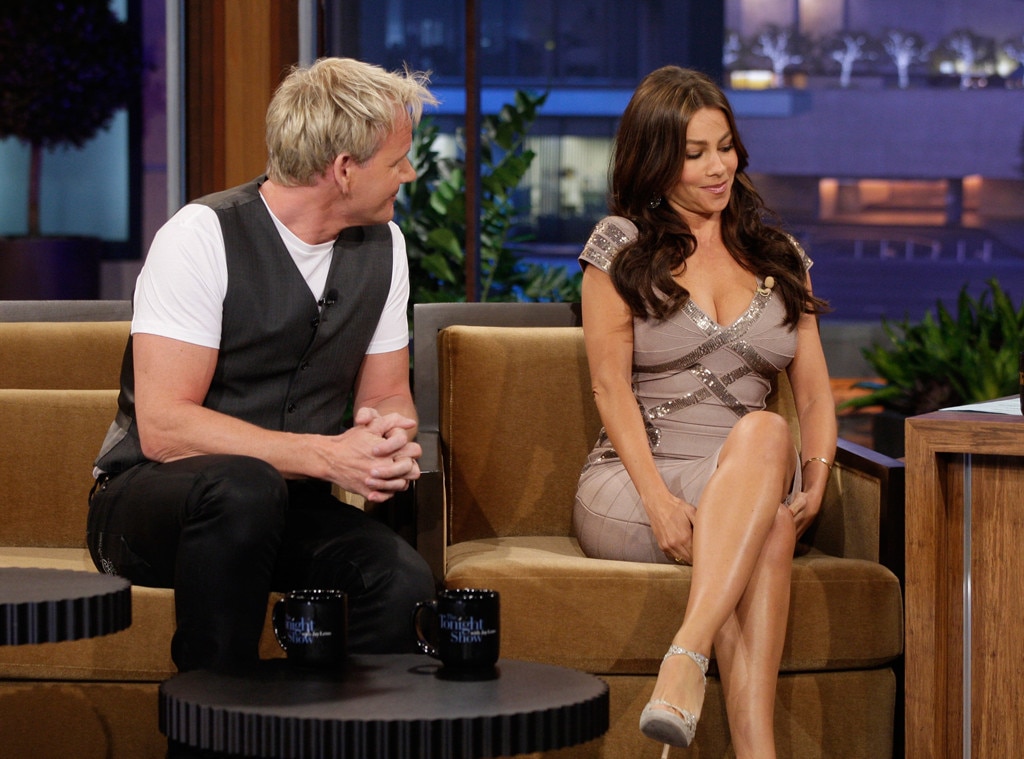 The star of "Hell's Kitchen" appeared next to the "Modern Family" lead actress on the Tonight Show.
Twitter user "Jason Baloños" reposted this clip of an appearance Gordon Ramsay had on the Tonight Show back when Jay Leno was hosting.
Sofia Vergara didn't deserve to be treated like this. This is very very uncomfortable. pic.twitter.com/5xgxLLFZ8R

— Jason Bolaños (@JBinAV) January 6, 2019




Some considered they may be just playing around for the cameras.
I mean it seems like she didn't mind and they were all just joking together? By no means do I think women should be mistreated or touched inappropriately but seeing her reaction a lot of this just looks like casual banter?
I just don't think we should beat anyone up for this.

— Joanne Amarisa (@JoanneAmarisa) January 7, 2019
Others assert that the celebrity chef crossed a line.


She says "Don't touch me". You continued. No grey area here. Mr. Ramsey.

— Jamar (@Charlesjamares) January 7, 2019
She straight up yelled "this guy does not respect me!" In Spanish. Her body language is more than indicative of her uncomfortableness towards his presence.




— Chi (@Anomaleeh) January 6, 2019
Ramsay has been married to broadcaster Tana Hutchenson since 1996 with whom he has four children.

The whole situation has left him with
Gordon has yet to respond to the tweet, but he did post this.
Tomorrow night on @24HoursFOX but if @GrittyNHL ever needs a replacement I think I could fill in. No ? pic.twitter.com/emG9F37YhM

— Gordon Ramsay (@GordonRamsay) January 8, 2019
So there's that.