Thicc Blimp Inspires Horny Memes
Featured 09/01/2021 in
Funny
Well, there's a sentence I didn't think I'd write today. Yes, that's right, there's a blimp that looks like a big ol' juicy butt and it's got the internet very horny.
Formally known as the Hybrid Air Vehicles Airlander 10, it was unleashed upon the world with a very innocent tweet by an engineering Twitter channel called STEM Feed:
The Hybrid Air Vehicles Airlander 10, originally developed as the HAV 304, is a hybrid airship designed and built by British manufacturer Hybrid Air Vehicles. pic.twitter.com/aiqiZT2C5E

— STEM ⚙️ (@stem_feed) August 30, 2021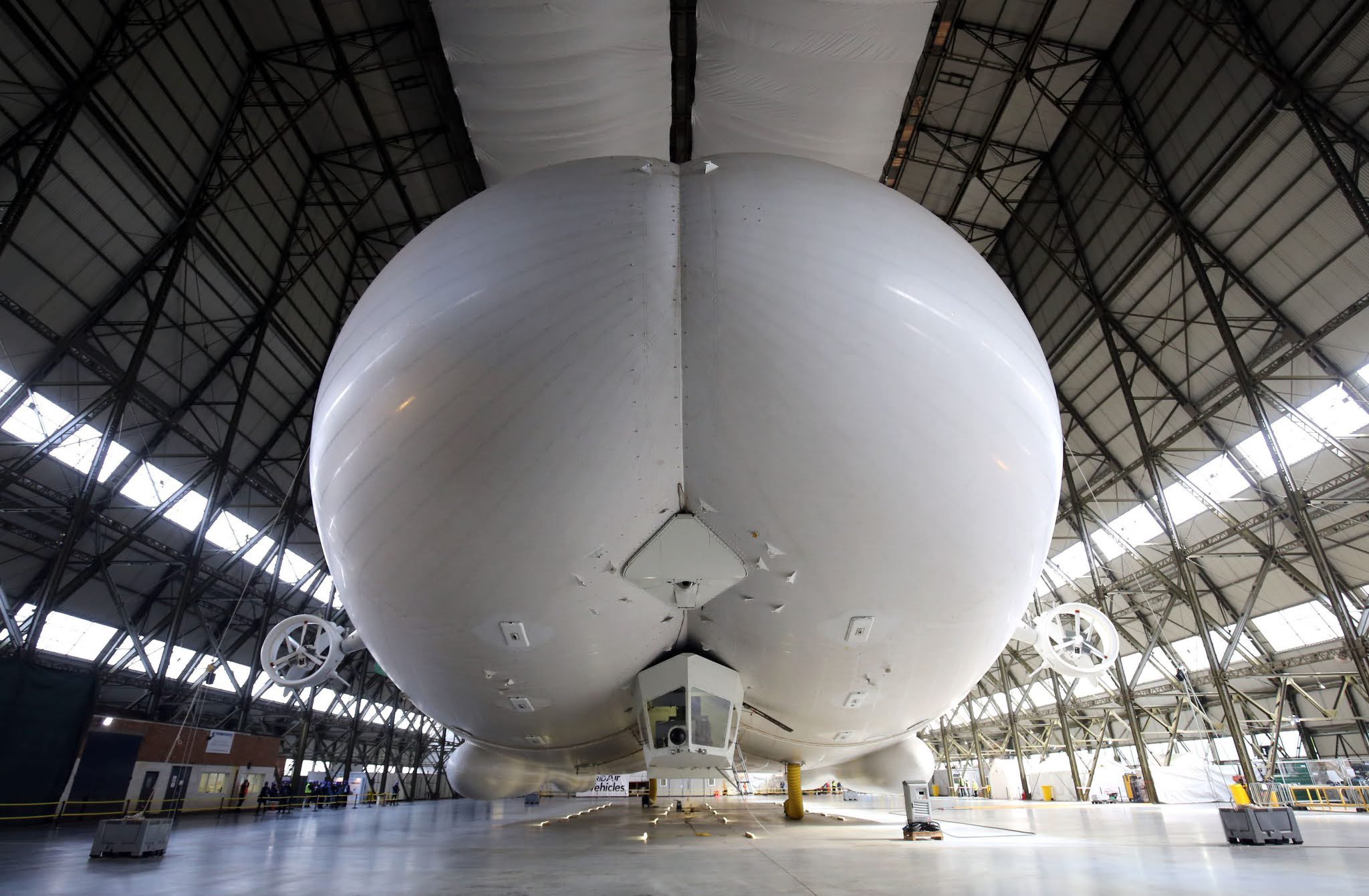 Uhhhhhhhh... 0_0
I mean… yeah. That blimp better stop playing around. Forget the Goodyear blimp, this is the GoodNight blimp. I mean good God, this thing looks like it belongs in a hip-hop video (Sir Mix-a-Lot, maybe?). It doesn't take a lot of conjecture to guess that the designers over at Hybrid Air Vehicles clearly have a preference for full-figured body types, also known as "Pixar Moms."
Pixar doing God's work for horny pervs everywhere
It wasn't long before this ridiculously sexy semi-rigid airship was making the internet more-than-semi-rigid. Twitter definitely has a history of getting sexually aroused by inanimate objects but in this case, I can't blame them. Dat blimp juicy.
Go nuts everyone. pic.twitter.com/uOYctumq1T

— Sovereign Saint of Saying Stoopid Shit (@SmartestDumbass) August 30, 2021

It's even better that I imagined, this is another view of the front pic.twitter.com/DFvPJtKMew

— Daisy (@daisy_oops) August 31, 2021

August 31, 2021

August 30, 2021

The placement of this part has to be intentional https://t.co/z3bDQWtyfD pic.twitter.com/sZEigqY8rC

— Cardcameron Sakeikila (@smallerhands) August 30, 2021

August 30, 2021

August 30, 2021

Better hope that hanger door stays locked pic.twitter.com/vOO2ZjQ7Gy

— Geten❄️ (@drkRose11) August 31, 2021

August 31, 2021

Jeff Bezos penis shaped rocket finally is able to clap some ass https://t.co/YxFEm3yGtO

— Hottecream☀️❄️ (@Leichaa) August 30, 2021

Until next time, friends!