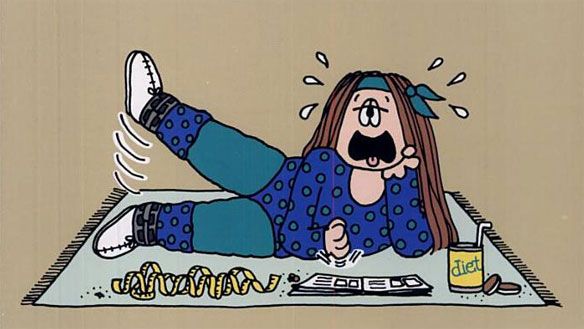 Looking for a new diet to meet your 2013 New Year's resolution needs? Try the Cathy-inspired AACK!-kins diet! Follow these easy steps and you could be landing a date with Ziggy in no time!
Breakfast: Eat an entire chocolate cake
Lunch: Burn calories waiting by the phone and screaming AACK! while drinking diet soda
Dinner: Eat your feelings + more chocolate cake
If all else fails, just go to the mall to distract yourself from the realization you're just getting fatter. AACK!