Corey Taylor Responds to MGK's Diss With Receipts
Machine Gun Kelly seems to have a penchant for picking feuds with people several tiers beyond his level, this time lining up Slipknot and Stone Sour singer/frontman Corey Taylor in his sights.
The rapper-turned-rocker (a transition which, curiously enough, happened shortly after a beef with the 'Rap God' Eminem himself) was playing a show at the Riot Fest in Chicago over the weekend when he decided to launch into a weird, mid-show rant about being glad he's not "50 years old wearing a f*****g weird mask on a stage, talking s**t."
Clearly, it was a dig towards Slipknot, who were also present at Riot Fest and actually playing on a different stage at the same time as Kelly's set. He followed it up later on during the set by requesting house lights be turned on so he could "see who chose to be here instead of with all the old weird dudes with masks."
After those remarks started gaining traction yesterday, Kelly followed up yet again with a tweet implying the bad blood might've sprung from a guest verse Taylor was supposed to do for Kelly's album.
Screenshotted in case 'someone' decides to dirty delete
Supposedly, the verse was so bad it had to be scrapped, and MGK painted Taylor out to be bitter about that decision.
Taylor, however, responded shortly thereafter... and he brought receipts! Turns out, Kelly's the one being a lil b---h about Taylor turning him down after not feeling like the right fit for Kelly's sound.
I don't like people airing private shit like a child. So this is all I'll say: I didn't do the track because I don't like when people try to 'write' for me. I said NO to THEM. So without further ado…. #receipts
This is all I'm going to say about it. pic.twitter.com/pkhweg1Ptn

— SHRED DJENT REDEMPTION (@CoreyTaylorRock) September 20, 2021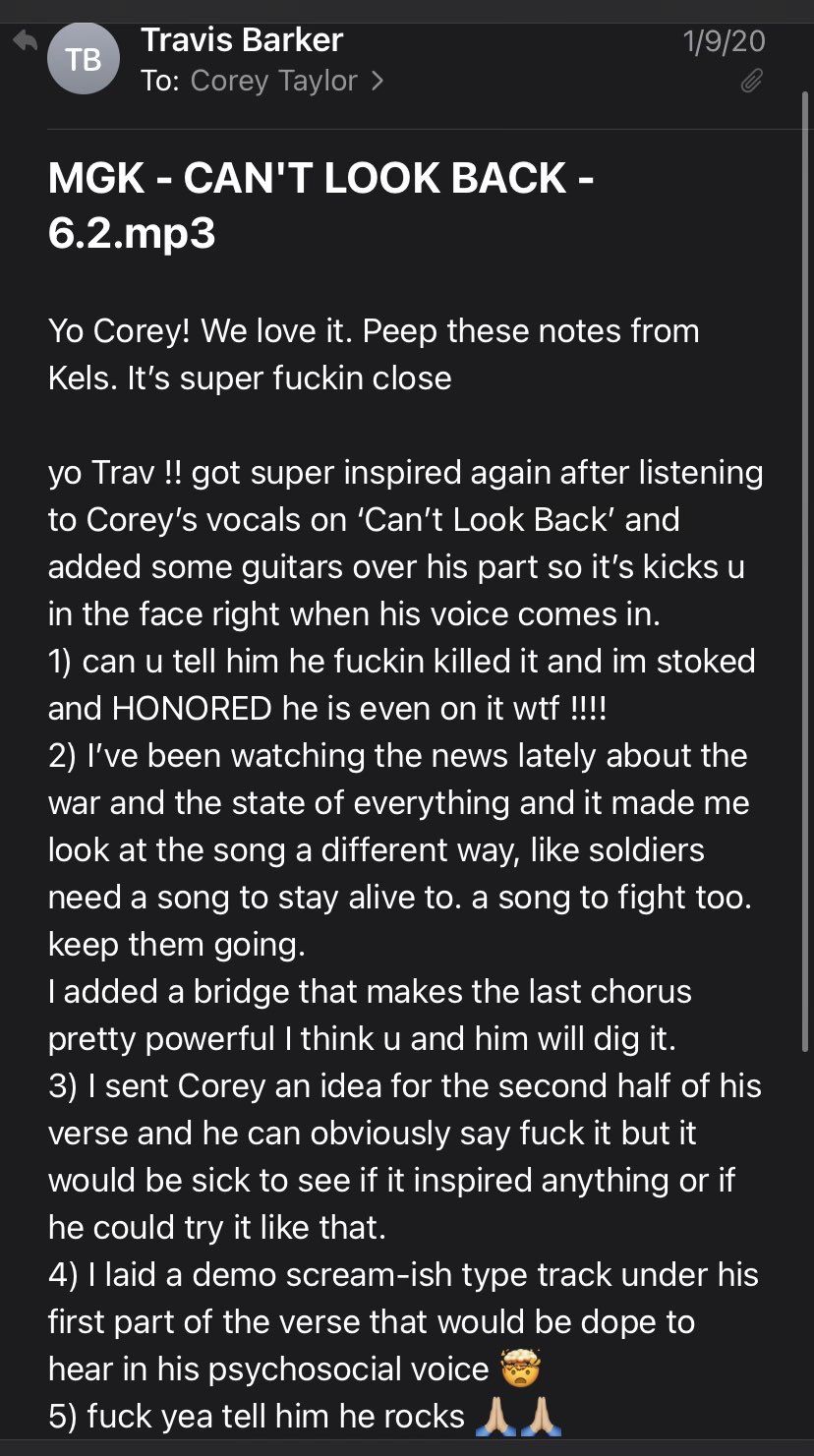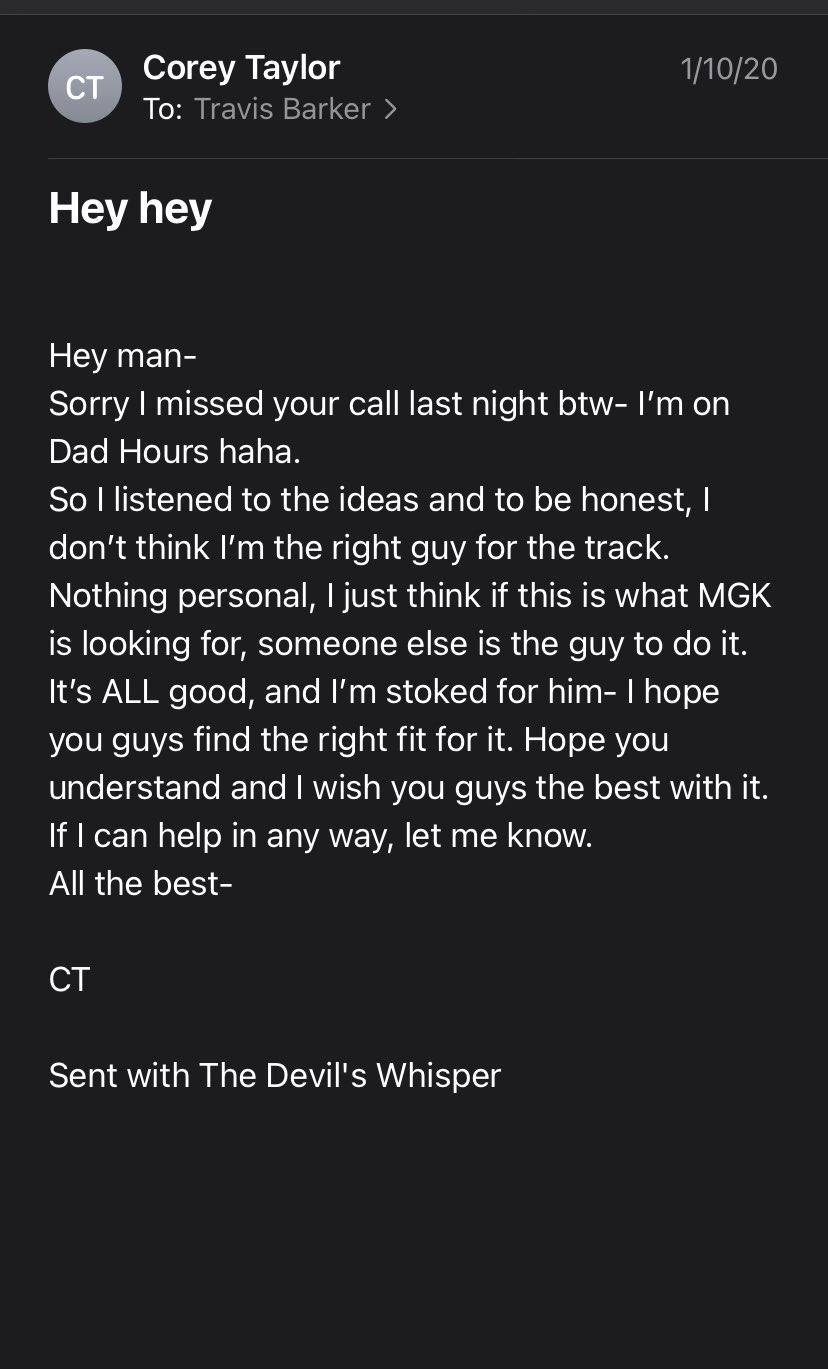 Seems pretty cut and dry to me.