Adorably Dumb Cat Named 'Jorts' Captures Internet's Hearts
It all started with a Reddit thread where someone asked if they were in the wrong for saying 'Jorts,' a stray cat their workplace had adopted, was kinda dumb.
AITA for "perpetuating ethnic stereotypes" about Jorts? https://t.co/sC58aB3ecK pic.twitter.com/pHFeuxhoqH

— Am I the Asshole? (@AITA_online) December 14, 2021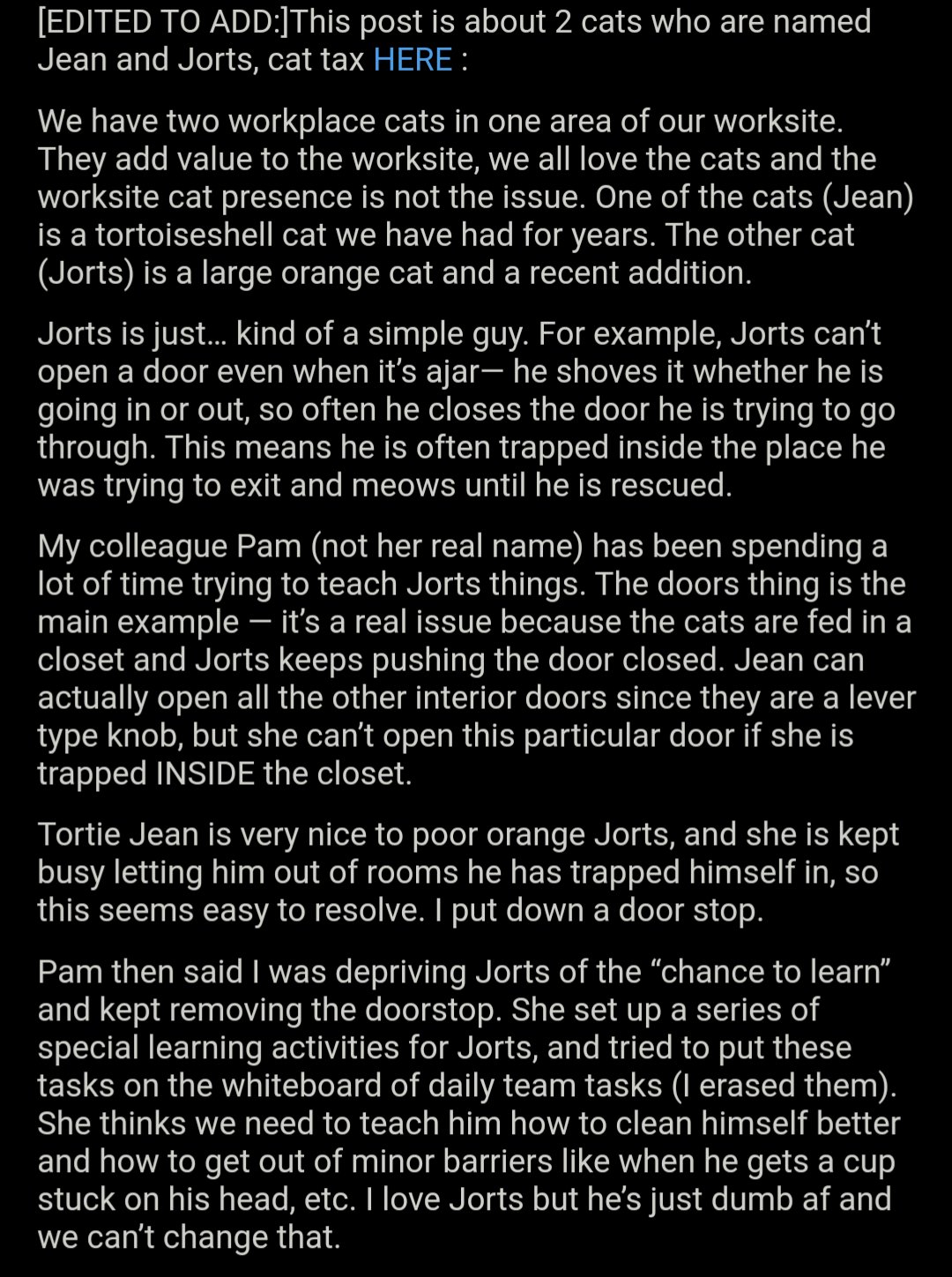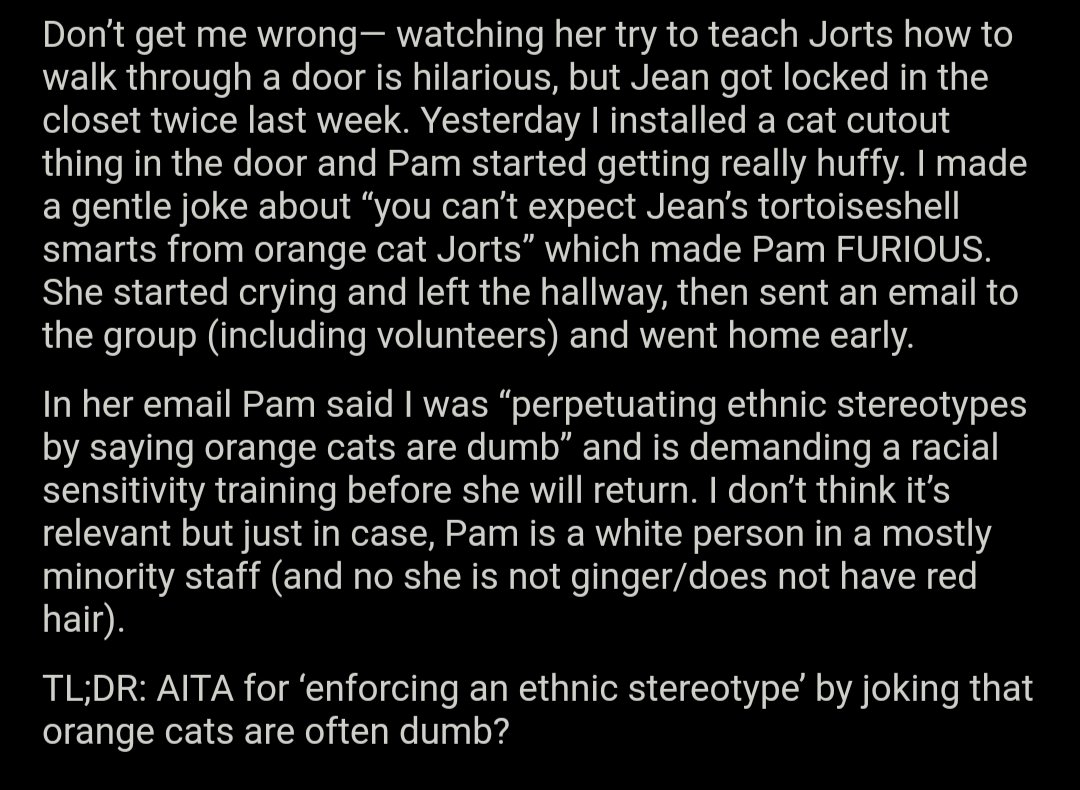 The OP also thankfully provided a cat tax photo of both Jorts and Jean.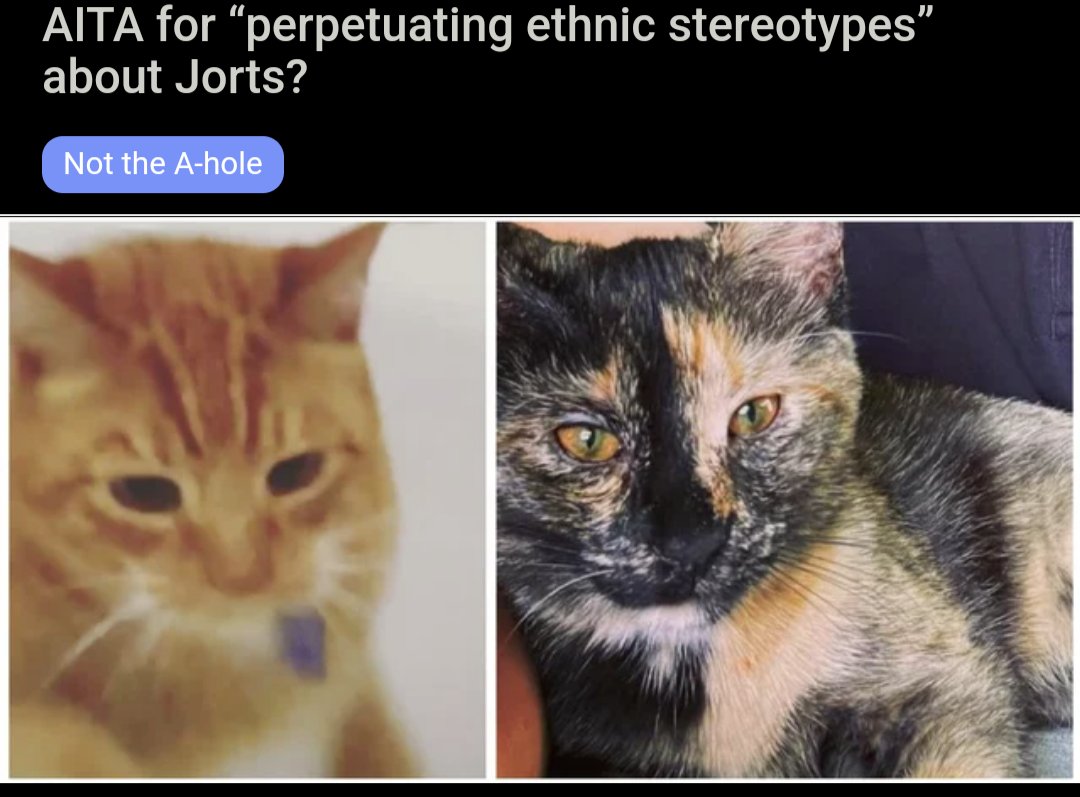 The post quickly racked up the awards and upvoted on Reddit, and it was only a matter of time before OP provided a much-requested update to the situation.
The update we've all been waiting for pic.twitter.com/xQG97XOjuQ

— Brianne Johnson (@Rainbowmazin) December 14, 2021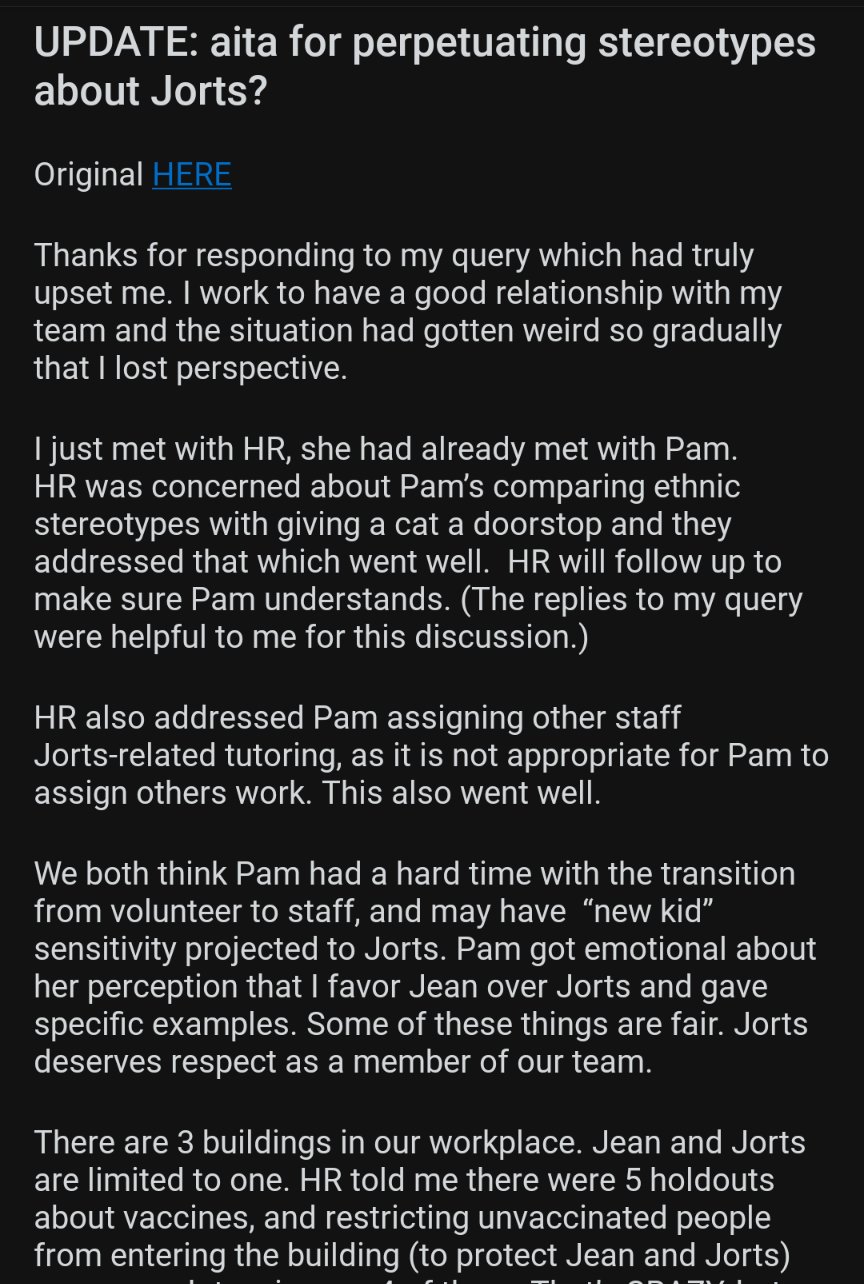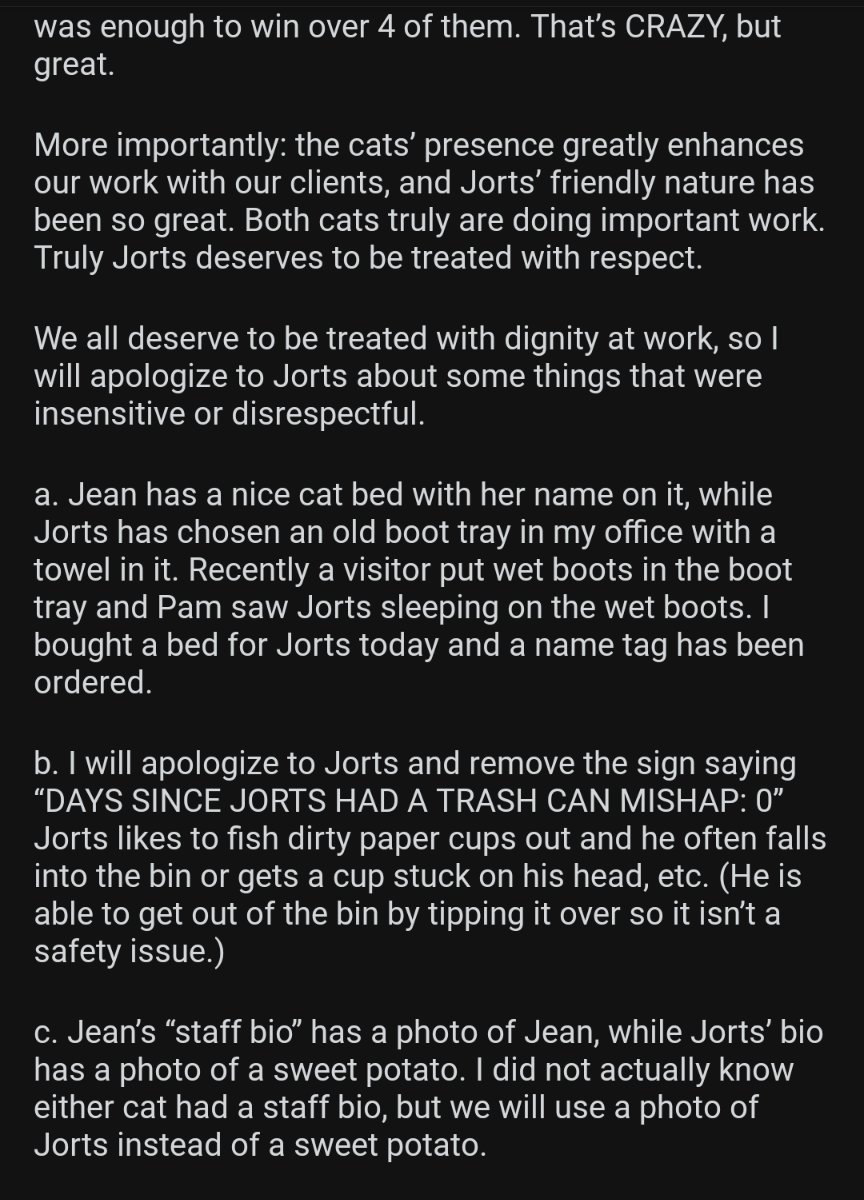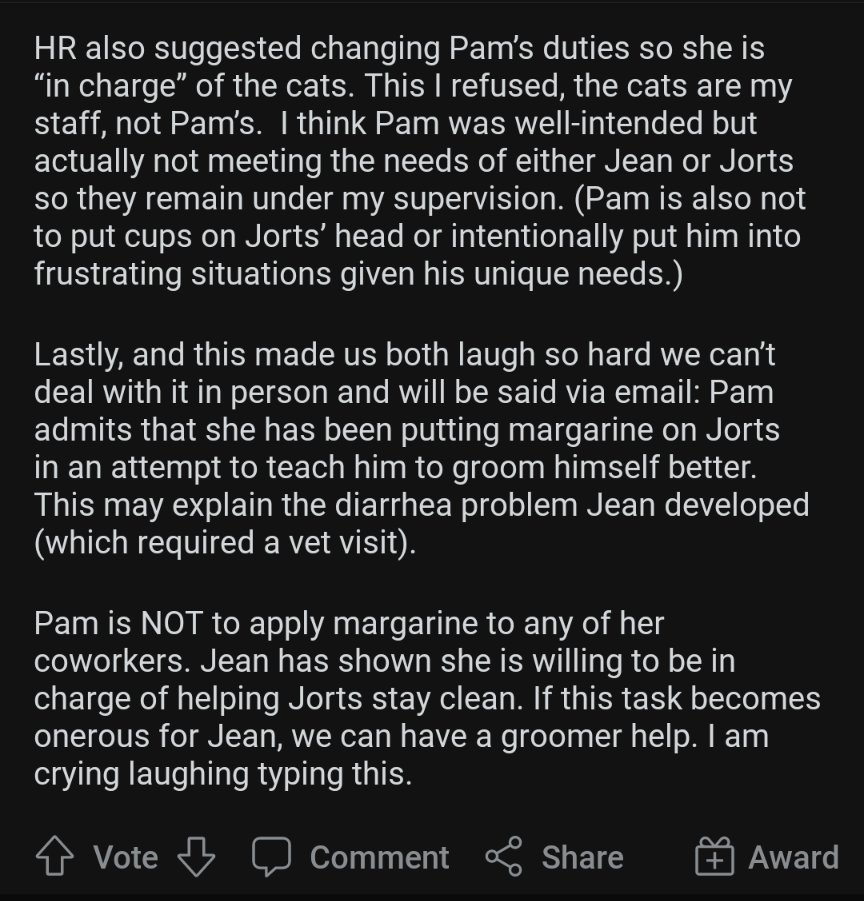 Wow. Somebody call the CDC, we didn't need gift cards or tuition vouchers to encourage vaccine participation - apparently, all it takes is restricting access to adorable kitties.
Not surprisingly, Twitter had a field day with it and 'Jorts' even made it to the Trending list:
YOU BUTTER JORTS!? YOU BUTTER HIM LIKE HE IS A PIECE OF TOAST!? OH WORKPLACE SENSITIVITY TRAINING FOR PAM! SENSITIVITY TRAINING FOR ONE THOUSAND YEARS!

— Theo James️‍♌ (@Theo_James12) December 15, 2021
My name is Jorts
And wen im fed
Or wen a cup
is on my hed
I just need help
to set me free -
and thats the tyme
Pam butters me.

— evilrooster (@evilrooster) December 15, 2021
I think we all agree @time made a huge mistake today. I demand some recognition for Jorts. pic.twitter.com/XCX0RJbcZo

— no dead weight (@no_dead_weight) December 15, 2021
Reddit was also decidedly on OP's side and thoroughly amused by it all: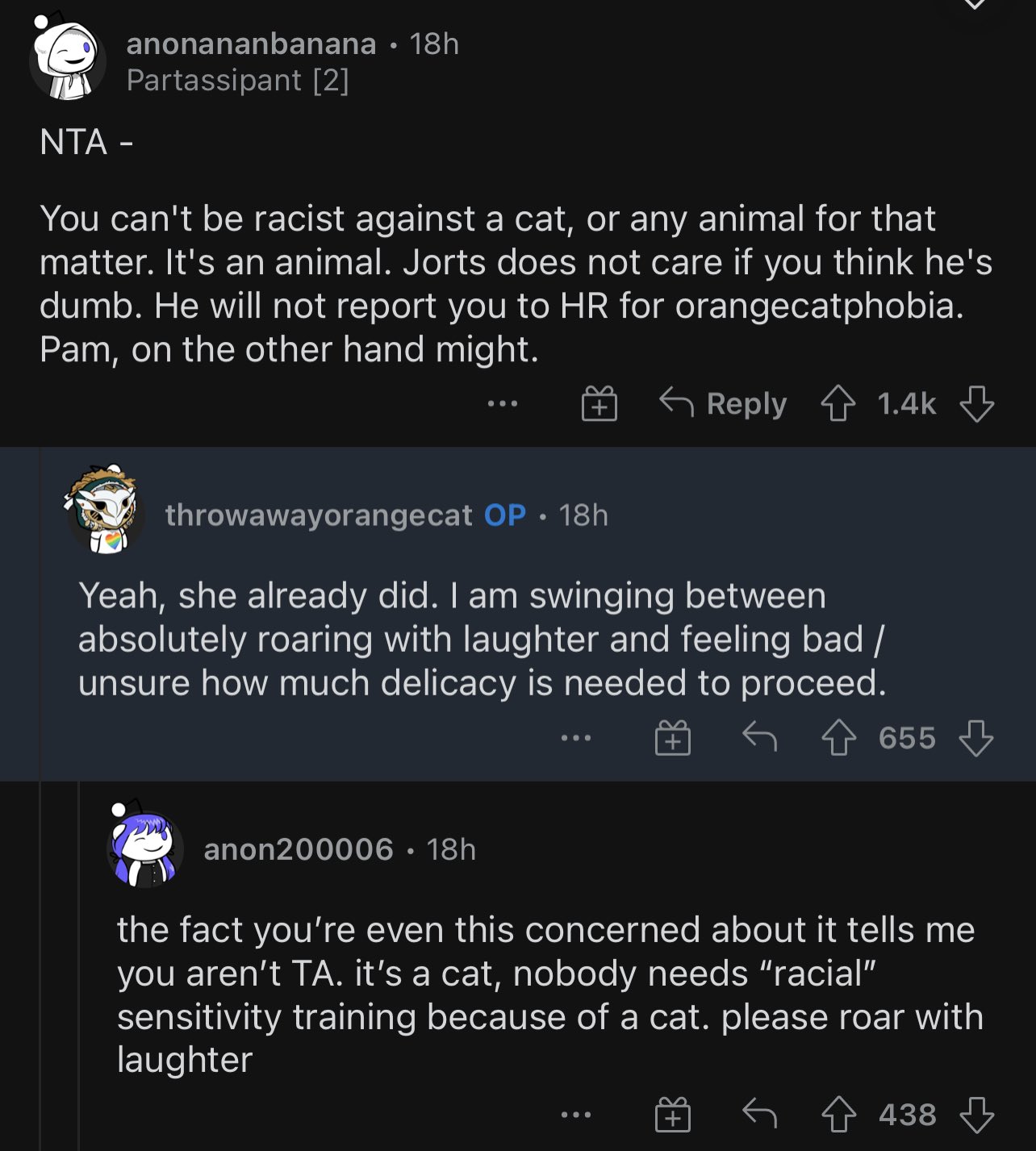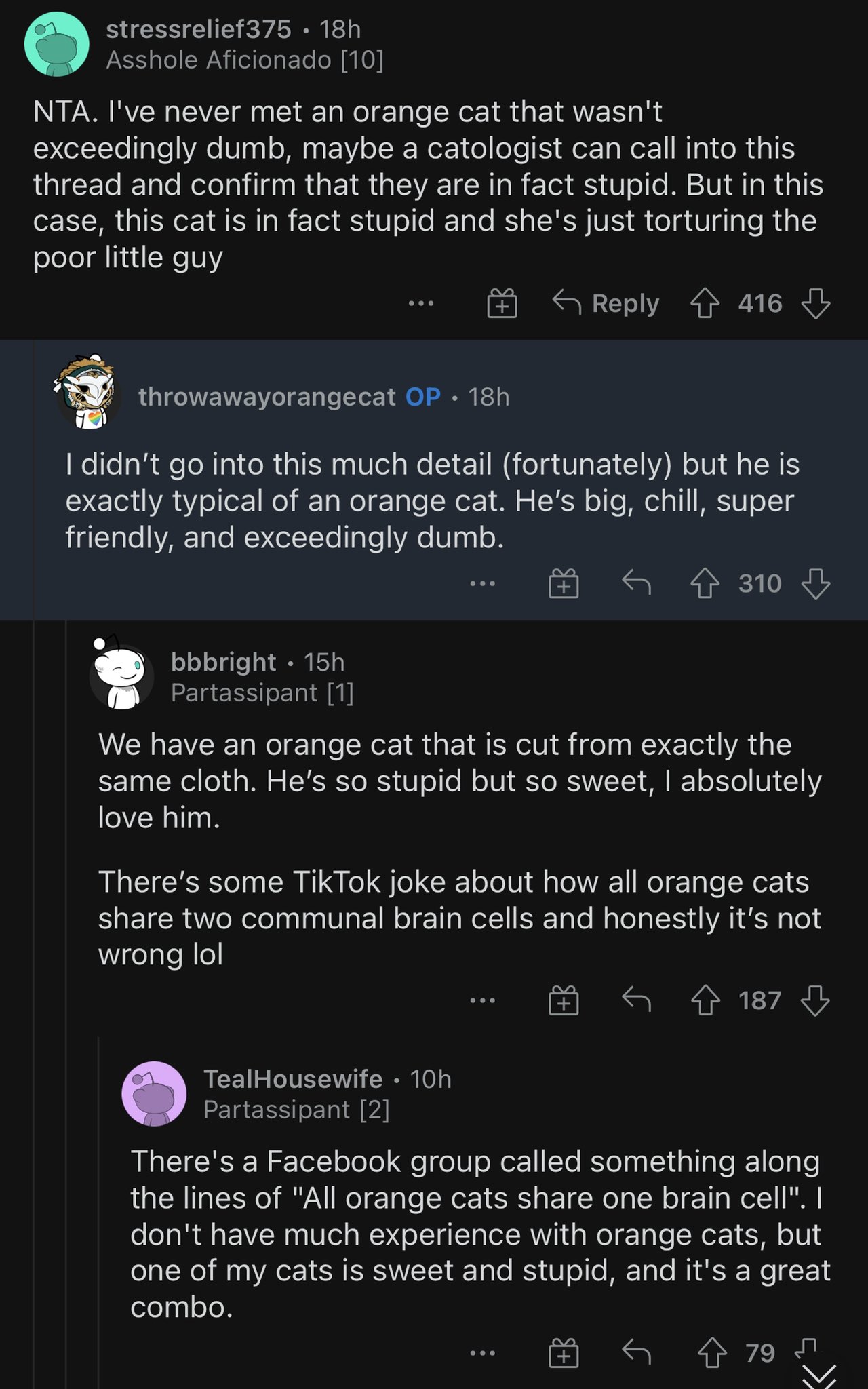 Here's to you, Jorts, the real Internet MVP of the day.