Brendan Fraser Gets Choked Up by Fans Rooting For Him
Brendan Fraser is trending, of all places, on TikTok today for a viral moment where the 52-year-old actor appears caught completely off-guard by an outpouring of fan support.
Credit: @littlelottiecosplay
Fraser received the words of encouragement from TikToker @littlelottiecosplay during a virtual meet-and-greet to promote his upcoming project, Killers of the Flower Moon, with Martin Scorcese at the helm. Fraser plays a 1920s lawyer and was doing the meet-and-greet in character - which may explain his flustered "Oh shucks, Ma'am" towards the end.
The moment clearly meant a lot to him, and after doing a deeper dive into where he'd seemingly disappeared to since his career heyday in the early 2000s, it's easy to see why. To say he's had it rough the last 10-ish years is putting it pretty mildly.
Fall From the Top
If you watched movies in the 90s, you absolutely knew who Brendan Fraser is. His lead in Encino Man helped him break out into mainstream success, which he followed with a string of amazing roles in films like Airheads, George of the Jungle (which turned him into an international heartthrob), and Gods and Monsters where he held his own in a serious role opposite the great Sir Ian McKellan.
Still f**kin' SLAPS
In 1999 he landed his biggest role ever - as adventurer Rick O'Connell in The Mummy. Fraser's willingness to do his own stunts, coupled with his perfect comedic timing and classic good looks wowed audiences worldwide and turned him into a full-blown megastar.
Unfortunately, this is where things start to go downhill. Fraser's physicality played great on screen, but between takes his body was quickly wearing down due to his willingness to pretty much do anything to please the director and get the shot. In a telling interview with GQ, he revealed:
By the time I did the third Mummy picture in China (circa 2008), I was put together with tape and ice—just, like, really nerdy and fetishy about ice packs. Screw-cap ice packs and downhill-mountain-biking pads, 'cause they're small and light and they can fit under your clothes. I was building an exoskeleton for myself daily.
He ended up having multiple surgeries on his back, having his knee partially replaced, and even requiring repairs to his damaged vocal cords. Fraser estimates he spent some seven years in and out of the hospital, which led to tabloids speculating wildly about the now decidedly less-hunky actor.
National Enquirer keepin' it classy as ever
Coupled with a decreased availability to work due to medical appointments and recovery, Fraser's presence in Hollywood faded, as did his name from people's short memories. Sadly, the actor's bodily woes were also accompanied by some seriously heavy s**t in his personal life.
Downward Spiral
As if dealing with all of that wasn't enough, he split with Afton Smith, his wife of nearly 10 years, in 2007 and in 2009 was served with having to pay $900,000/year in alimony and child support payments as part of the divorce settlement.
In 2013, he went back to court to have that amount adjusted, stating that his current income - significantly lowered by lack of work and medical expenses - wasn't enough to justify that large a payment. Afton responded by accusing him of fraud and hiding assets, though the couple eventually settled out of court for an undisclosed amount. Ongoing tabloid speculation about his personal life throughout this period only made things worse.
To add even more layers of crap to this turd sandwich, Fraser was completely left out of the Mummy reboots - not even a brief cameo or opportunity to join the producers.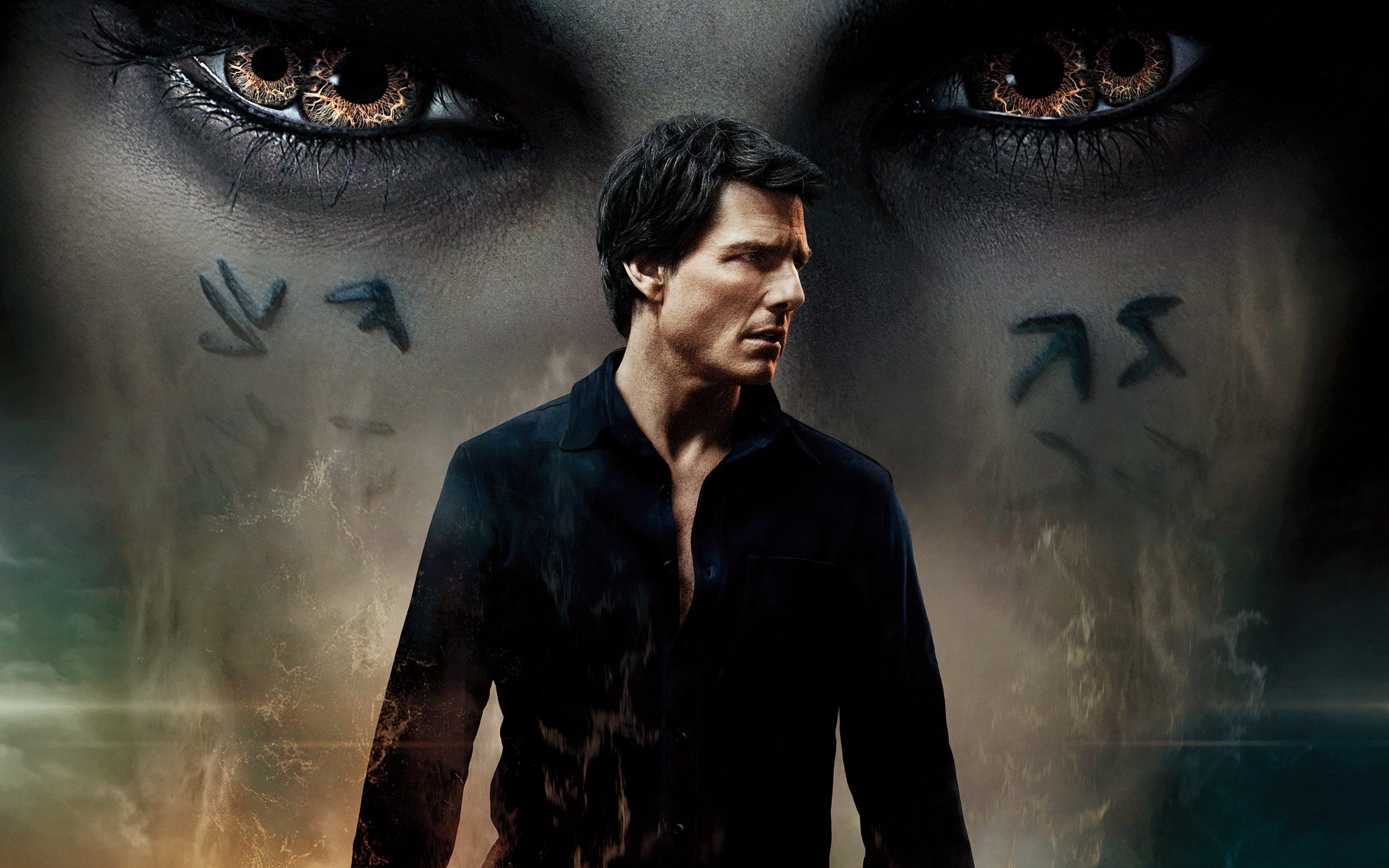 F**k you, you will NEVER be the REAL 'Mummy'
Awful Secret
Another factor that may have led to Fraser's decline from public view was an incident that occurred in 2003 which the actor never spoke about until 15 years later.
During an event by the Hollywood Foreign Press Association (the people behind the Golden Globes), Fraser was called over by a former president of the HFPA, Philip Berk. According to Berk's personal memoir, he pinched Fraser's butt in playful jest while shaking his hand. According to Fraser, the experience was quite a bit more... involved.
His left hand reaches around, grabs my a** cheek, and one of his fingers touches me in the taint. And he starts moving it around [...] I felt ill. I felt like a little kid. I felt like there was a ball in my throat. I thought I was going to cry.
He thought about making the incident public, but he says he didn't "want that becoming part of [his] narrative" at the time. His reps requested and received a formal apology from Berk and the HFPA, but the apology they sent over admitted no wrongdoing. Although there is no conclusive evidence and several public denials of the allegations, Fraser believes there's a chance the incident left him blacklisted with the HFPA.
Legally, I'm not allowed to say that this is what a taint-grabber looks like, so I won't.
Even if the HFPA's claims that they didn't do anything retaliatory towards him are true, the whole incident left him deeply shaken and depressed, and his mental health only declined further and further as the work started to dry up and his movies had increasingly poor showings at the box office. The entire experience coupled with everything else going on in his life during this era, deteriorated his confidence and left him seriously wondering if he was even deserving of his success.
It wasn't until 2018, inspired by the bold #MeToo testimonies of actors like Ashley Judd, Rose McGowan, and Mira Sorvino that Fraser finally spoke up about what he went through.
Berk was expelled from the HFPA in... *checks notes*... April of 2021.
The Brenaissance
Luckily, Fraser landed a memorable character role on the third season of Showtime's The Affair in 2016, which helped kick off his career resurgence. It was during a promotional interview for the show with AOL's BUILD Series that Fraser once again entered the mainstream consciousness. The interview went viral for how awkward and different he seemed. His easygoing, comic charm was gone, and he seemed to almost be on the verge of tears at points:
What wouldn't be revealed until much later was the fact that Fraser had actually just lost his mother to cancer a few days prior to that event. Thankfully, the internet received his awkwardness with love and concern. The online chatter, coupled with Fraser's genuinely great work on the show, brought him back into people's minds and more roles started coming in again.
He followed up with another great turn in FX's Trust, and then landed a truly excellent part as Cliff Steele in DC's Doom Patrol - a delightfully absurd show that I highly recommend. Playing the part of a hotshot racecar driver who crashes and burns only to be reanimated in a robot body, the role has just enough resemblance to his personal struggles for him to really shine in it!
Seriously, watch the show it's super weird and really great.
Now, he's got a slate of exciting projects coming up, including the Scorcese flick mentioned at the start of this article and a Darren Aronofsky film called The Whale where he'll play a morbidly obese recluse who is eating himself to death.
Shameless Gushing by Our Editors
Quite frankly, we couldn't be happier to hear that Brendan Fraser is on an upward trajectory again. He's always been a classy guy and a great actor who gave us some of the most fun characters of the 90s and early 2000s. It broke our hearts to read about all the troubles he's been through. It's not something anyone deserves, but least of all a guy who's just genuinely always been so nice, worked so hard, and put his body and spirit through so much just for moviegoing audiences.
Your fans love you, Brendan. Life beat you down so many times, but you kept on going and never allowed it to make you an awful, bitter person. If anyone deserves the success you're currently enjoying (and more), it's you, my dude. Can't wait to see what you do next!