eSports Company Unveiled a Very Bad Idea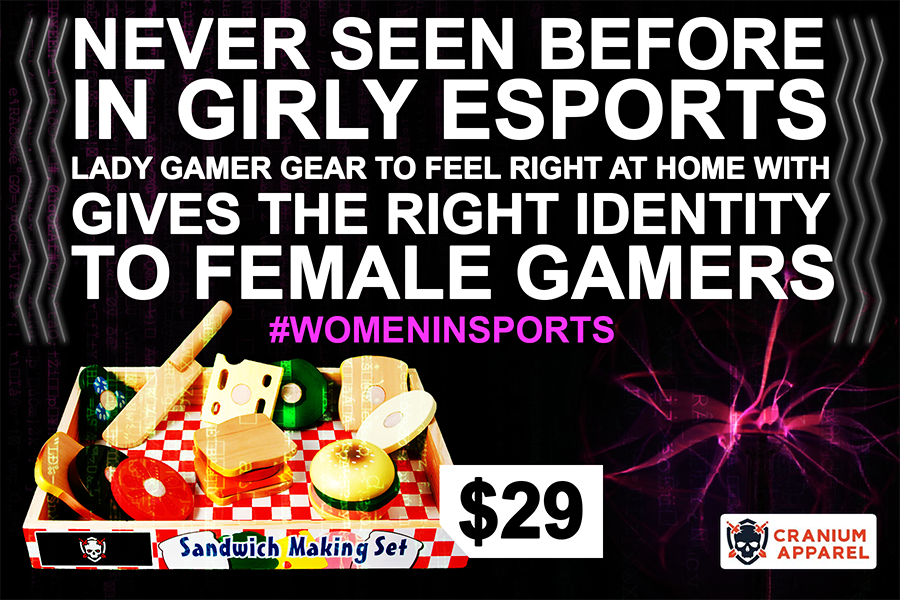 Twitter user @Rotmm got right to the heart of the issue.

eSports clothing brand Cranium Apparel unveiled what they were sure would be a big hit: a gaming dress for women.
GET READY FEMALE GAMING COMMUNITY!

ESPORTS DRESS NOW AVAILABLE

Its high time that we do something for the female gamers who recieve so much backlash in the community!

Stay Strong...We Respect You

Proudly supporting #WOMENINESPORTS

Tag Every Female Gamer You Know pic.twitter.com/qSr3huP4MO

— Cranium Apparel (@CraniumApparel) March 2, 2019

Twitter let out a large collective "yikes."


March 4, 2019
we're playing games, not going to cheer practice.

— breababy (@Perfexiaa) March 3, 2019

The brand doubled down and answered a question no one was asking.


For everyone wondering if this has pockets! YES IT DOES!



— Cranium Apparel (@CraniumApparel) March 4, 2019

Twitter users continued to rake the tone-deaf company through the mud.


H e l l o f e m a l e g a m e r s

— ake Shumylo(@agreywolfsif) March 4, 2019

Then came a fateful question–


Were any females involved in the design/decision making of this?

— msShadowfax (@Shadowfax) March 4, 2019
Unfortunately No. But we are now turning to the community for ideas! This will help us make more Informed Decisions in the future!

— Cranium Apparel (@CraniumApparel) March 4, 2019
I think you mean "obviously no"

— S. Cole (@Shaleemae) March 4, 2019

It was hard to ignore the similarities between the dress and a gaming chair.



March 4, 2019

The company held strong, however, and will not be held back by so-called "consensus opinion."


We Had conducted a preliminary research by a bunch of female gamers and and we got a pretty positive response!

At least we are trying to do something different! and creating such tweets wouldn't stop us from improving! We don't give in to haters!

— Cranium Apparel (@CraniumApparel) March 4, 2019

Godspeed, you emperors of commerce.