The Deleted Tweets From Stranger Things Star Joe Keery's Hacked Account
Featured 04/21/2020 in
wow
Joe Keery who plays the loveable Steve on Netflix's hit show Stranger Things woke up yesterday morning (4/20) to find his Twitter had been hacked and his account had been spamming racist tweets, nasty things about some of his Stranger Things co-stars, and saying that he was molested while filming the series.
Obviously, these were quickly deleted, but you gotta believe that with 1.2 million followers, at least a few of them grabbed screenshots. Here is what I could find, it might not be all of them, but it gives you an idea of what was being tweeted out.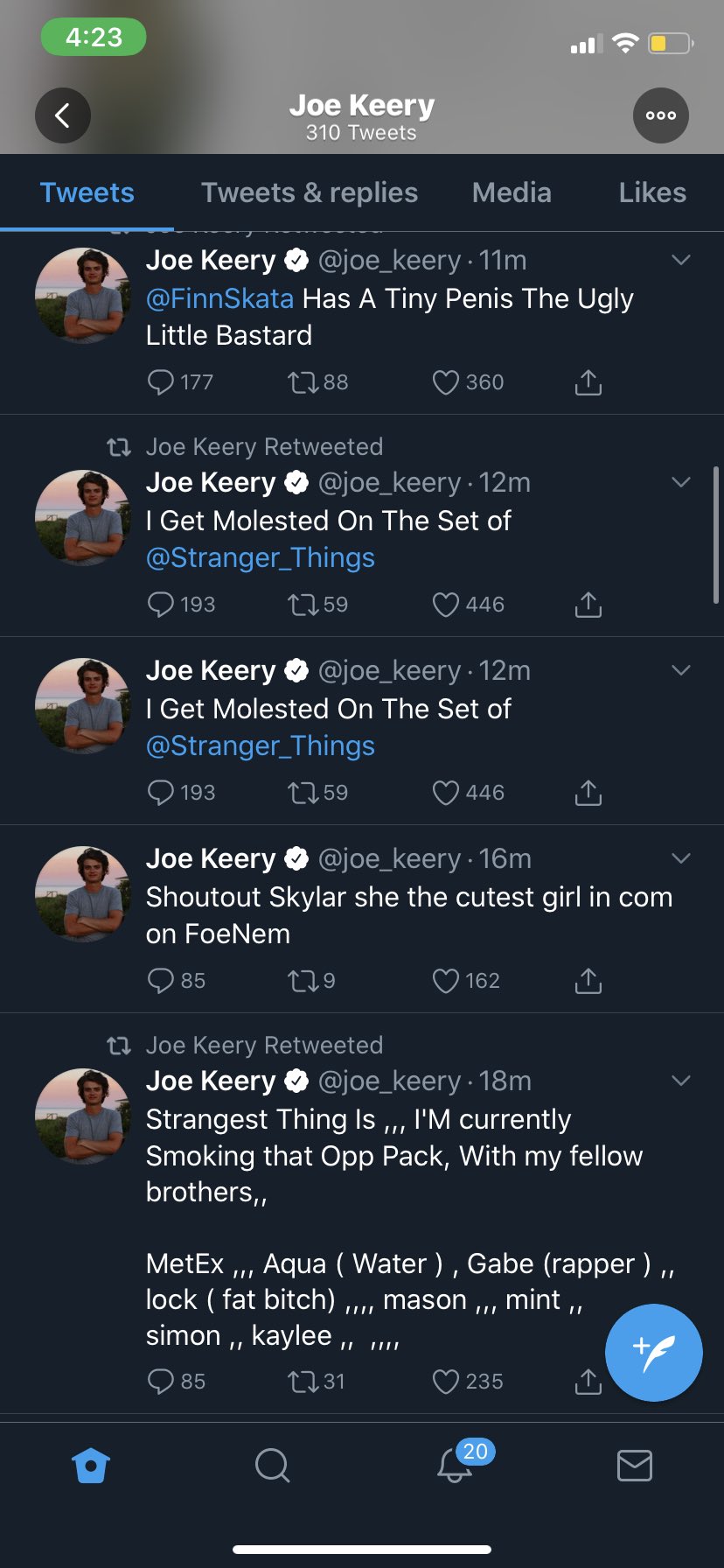 ---
Check out the funniest memes from Stranger Things Season 3
---
The girl who took these screenshots also reached out to Joe via direct message, and the hacker sent back a reply saying that the actor had been kidnapped.