Johnny Cash Mural Pissing on Town After Prankster Shoots Him in the Dong
Featured 05/17/2022 in
wtf
In Kingsland, Arkansas, a mural depicting legendary singer and hometown hero, Johnny Cash, took a hot one right in the crotch. Even funnier, the mural's on the small town of 400's only water tower.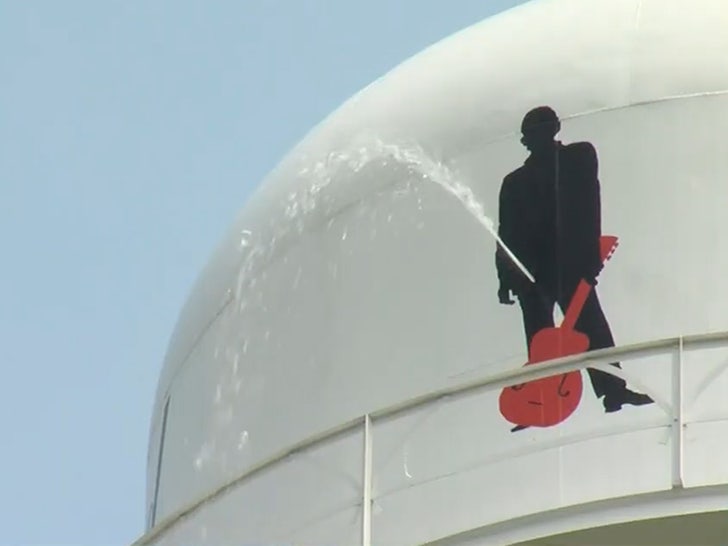 The bullet hole has left the Man in Black's silhouette taking an ungodly, high-pressure leak on the town for several days now. While objectively hilarious and the biggest news Kingsland has seen in decades, Mr. Cash's stream is costing the town about 30,000 gallons of water per day.
While the mayor of Kingsland seems to have some sense of humor about the incident, he is adamant the perpetrator will be brought to justice and prosecuted to the fullest extent of the law.
"Just the placement of where it was at I mean it was, you could tell someone was trying to be funny," Kingsland mayor Luke Neal said, adding "At the end of the day, you still gotta pay for things that you've done when you cause damage... We'll have to drain 50,000 gallons of water out of the tank, we'll have to run the city off of line pressure straight from the well,"
Kingsland had only last year spent $300,000 in repairs for the tower and may have to shell out a similar amount once again.
"You kind of run on a tighter budget in small towns like this, because really all you've got to work with... things like this can set you back a little bit."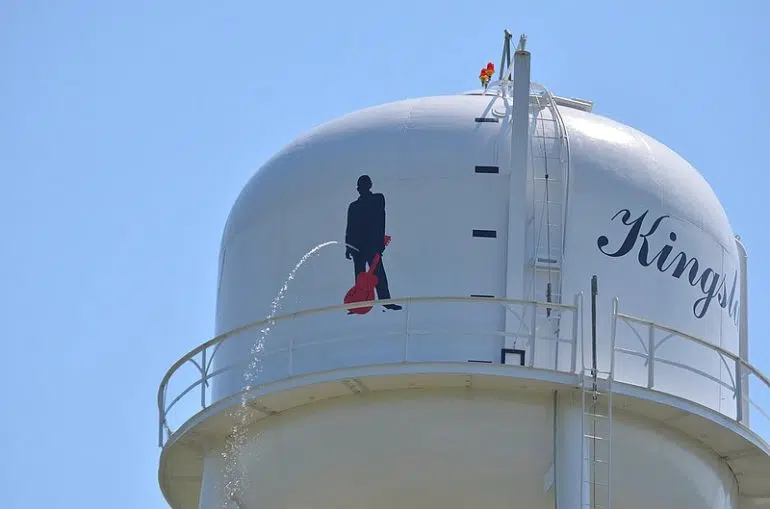 Residents are divided over the incident, some appreciating the clearcut sense of humor of the mysterious, rifle-toting prankster while others are entirely unhappy about the joke's financial implications on the town.
Mayor Neal further added that this wasn't the first time the water tower had been shot -- albeit the first time Cash took the hit in the groin. In 1993, a man was given a $10,000 fine and a felony charge for shooting the tower and springing a similar leak.