KFC is Testing Vegan "Beyond Fried Chicken" Beginning Today
Uploaded 08/26/2019 in
wow
It's been a great year for Vegans and fast food. Last month, Burger King rolled out a plant-based Impossible Whopper nationwide while other vegan-friendly options have been showing up at places like Carl's Jr., White Castle, and Del Taco.
Now KFC is testing out their own vegan option. They have teamed up with fake meat producers Beyond Meat to make "Beyond Fried Chicken." They're calling it a Kentucky Fried Miracle. If you live in Atlanta you can try it out for yourself tomorrow, August 27th.
It's Kentucky Fried Chicken but it's made with @BeyondMeat. It's confusing, but it's also delicious. Feast on these Kentucky Fried miracles tomorrow while they last at KFC in Atlanta, Georgia. pic.twitter.com/lC5oYM1cmk

— KFC (@kfc) August 26, 2019
The Beyond Fried Chicken will be offered as nuggets and as a boneless "wing" covered in your choice of Nashville Hot, Honey BBQ, or Buffalo sauce.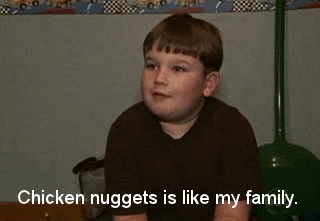 This news has caused quite a stir on twitter.
I'd be curious to know what kind of chemicals are being put in to make BeyondMeat taste like Meat or Chicken!!! Gross!!

— Diane (@diane1015) August 26, 2019
It can't be called chicken, because it's not made from chicken. DUH

— Tim Hampton (@TJSpyke) August 26, 2019
had to share it @meatymcsorley pic.twitter.com/1sj6GAzoxN

— noah (@soyboytrash) August 26, 2019
Non-vegans: eating meat is my choice, please respect it

Vegans: yay KFC vegan nuggets

Non-vegan: I'm no longer gonna go to KFC because vegans have a choice on the menu

— meman mevegan (@memanmevegan) August 26, 2019
"ThAT cAnT BE HeALThY" what kind of fried chicken is ever healthy??

— season of the witch ? (@magana_yazmin) August 26, 2019
August 26, 2019